Binnenhaven-drinking-parties
Drinking parties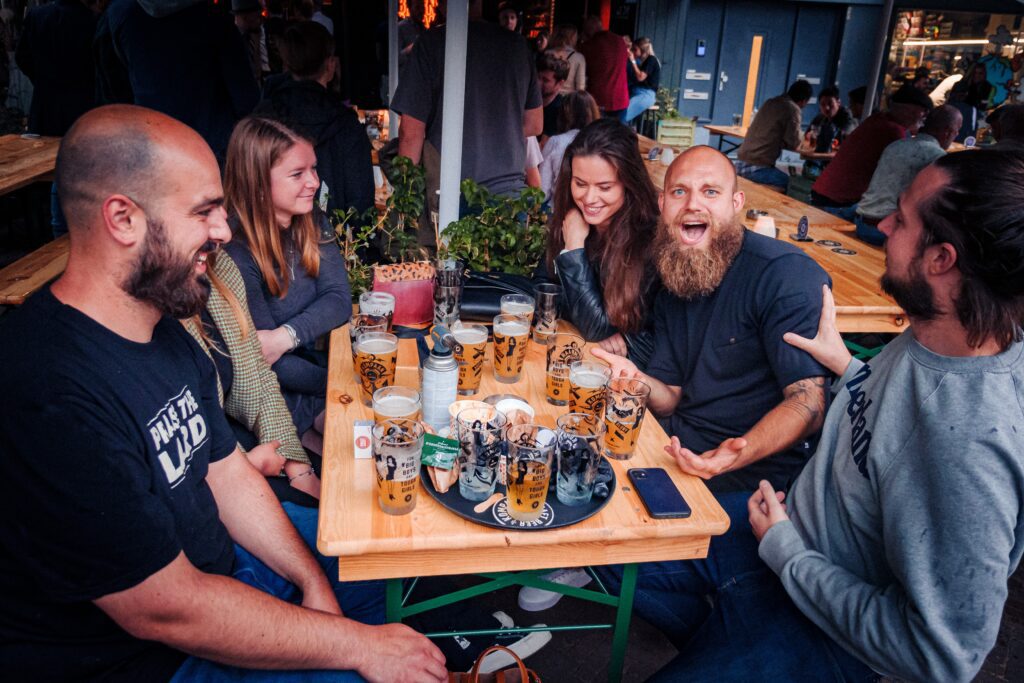 Hit your friends, colleagues, and family up! It's time to celebrate special occasions.
We opened a brand new Tasting Room in the center of The Hague in the summer of 2022. This unique bar is located in the authentic Hofkwartier of The Hague. This gives beer lovers the opportunity to come and taste all of our beers in the center of the city.
After organizing events at the Binckhorst for almost 10 years, we have managed to build up a great list of artists, DJs & bands. The experienced chef has countless tailor-made options for both the large and small snacker. 
* This bar is easy to reach by bike & public transport.