Vacature commercieel Vertegenwoordiger  | den haag | 32-40 H
De guys van onze Sales Force zoeken nog TWEE Account Managers! (32-40 uur) 
Even voorstellen: Wij zijn KOMPAAN en wij zijn een onafhankelijke craft-bier brouwerij uit Den Haag opgericht door twee jeugdvrienden Jeroen & Jasper. Wij zijn ondertussen 11 jaar onderweg en draaien een omzet van 3 miljoen per jaar. 
Met een klein maar super-hecht team maken wij award-winning bieren op een mega toffe industriële locatie aan het water met een eigen craft beer bar!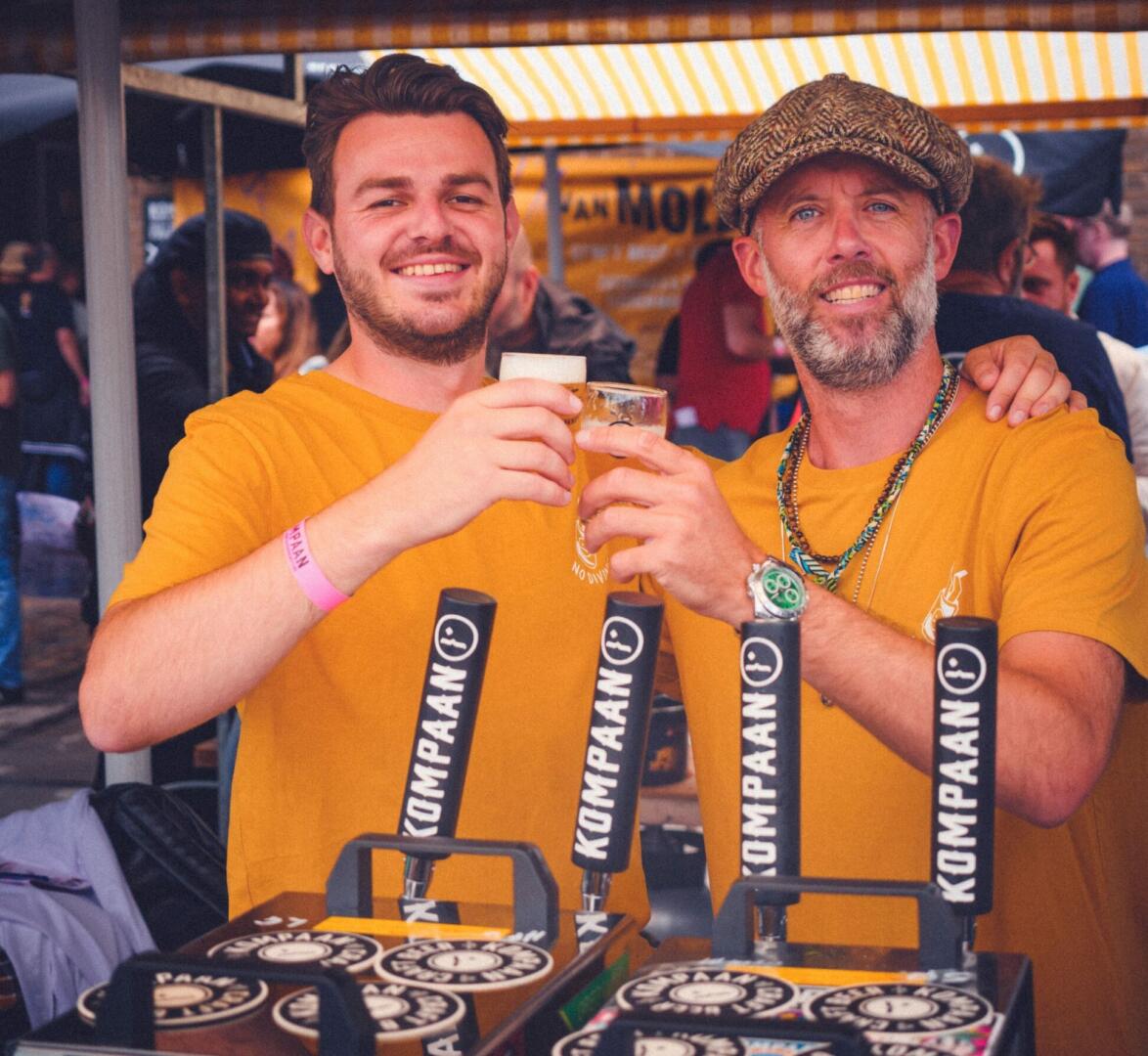 Craft-beer culture en lifestyle spreken je aan

Je bent van nature sociaal en easy-going
Je hebt ervaring met sales 
Je stelt graag voor jezelf doelen waar je naartoe werkt
Je vind het vet om op craft-beer festivals onze brouwerij te vertegenwoordigen
En natuurlijk ook bij events van horecagelegenheden waar je zelf graag komt
Je bent bij voorkeur woonachtig in omgeving centraal Zuid-Holland
Je bent in het bezit van een rijbewijs
Wat wij bieden
Veel vrijheid en zelfstandigheid, je kan veel van je eigen werktijden indelen
Een hecht team die met veel trots te werk gaat
Een prettige werkomgeving met volop ruimte voor eigen initiatief
Doorgroeimogelijkheden
1-1 training en begeleiding door directie en senior sales
Startsalaris op basis van je werkervaring tussen de 2500,- en 3200,- bruto (op basis van 40 uur)
Bonusregeling
Leaseauto (jij mag kiezen: privé of zakelijk)
Uiteraard een Laptop, iPad en telefoon van de zaak
Wanneer je hier komt werken krijg je ook
Unieke en vooruitstrevende werkomgeving

Dag mee brouwen om van A tot Z te weten hoe de onze bieren gebrouwen worden
Interne producttrainingen om zo onze bier kennis en pallet uit te verrijken
Kwartaal coachingsgesprekken met leidinggevende
Jaarbudget voor eigen Kompaan Crew Merch (you're one of us now soldier!)
Samen genieten van een lekker drankje na de een drukke dag, de eerste twee zijn uiteraard van ons
Personeelskorting in de Thuishaven (Den Haag, Binckhorst) & in de Binnenhaven (Den Haag centrum) dus kom gezellig langs met vrienden en familie

Kwartaal team meeting met aansluitende borrel

Maandelijkse borrel met de hele crew, Kerstborrel & halfjaarlijks teamuitje!
JOIN THE CREW
Als dit je allemaal aanspreekt stuur dan je motivatie + C.V. t.a.v. Jeroen van Ditmarsch naar jeroen@kompaanbier.nl
*Acquisitie n.a.v. deze vacature wordt niet op prijs gesteld.