All-round bediening Thuishaven
Vacature All-Round Bediening  | Kompaan Thuishaven, Binckhorst | Part-time
Voor de THUISHAVEN (Binckhorst) Brewpub zijn we op zoek naar een energieke en gastvrije allround bedieningsmedewerker! Ben jij hands-on, gastvrij, verantwoordelijk, een harde werker en wil je graag in een enthousiast en hecht team werken? Join onze crew!
*English job description down-below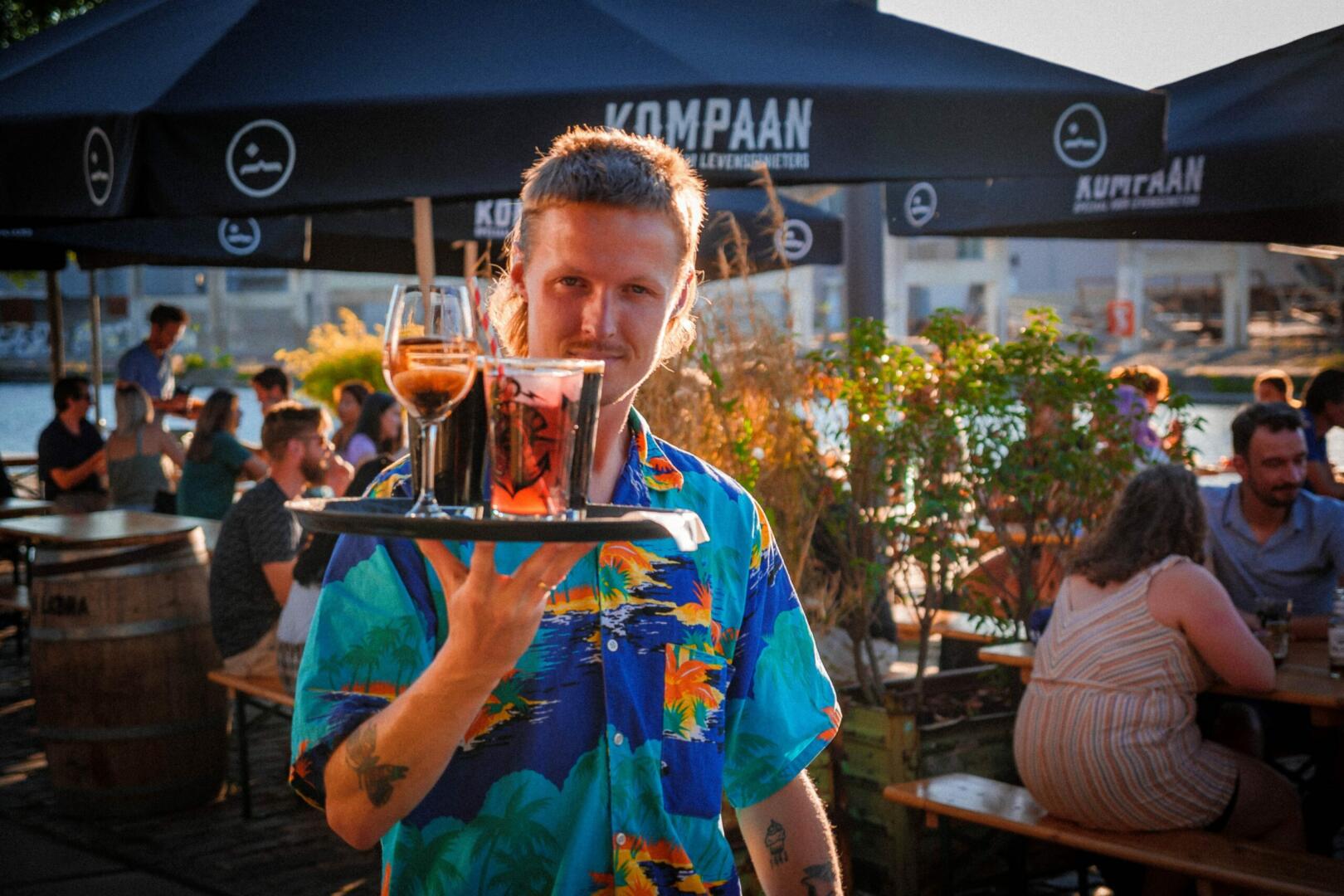 Bondgenoot, Kameraad, Handlanger en Bloedbroeder… de geuzennamen van de bieren van onze brouwerij staan synoniem voor vriendschap. Want daar begon het allemaal mee: twee vrienden op een bieravontuur. Ondertussen is Kompaan uitgegroeid tot de grootste speciaalbierbrouwerij van Zuid-Holland. 
Taken & Verantwoordelijkheden
Verzorgen van de mise en place
Opzetten en klaar maken van de werkgebieden
Op tijd aangeven waar de focus nodig is
Opnemen van de bestellingen, toelichten van de menukaart en adviseren in bier keuzes
Raadpleeg de hostess/host of bedrijfsleider bij uitzonderingen
Doorgeven van bestellingen via de kassa
Omdraaien van tafels voor volgende gasten
Afrekenen via de kassa
Kassa- en administratieve handelingen
Opmaken van rekeningen en afrekenen met gasten
Aannemen/noteren van reserveringen, afstemmen met Hostess/host of Bedrijfsleider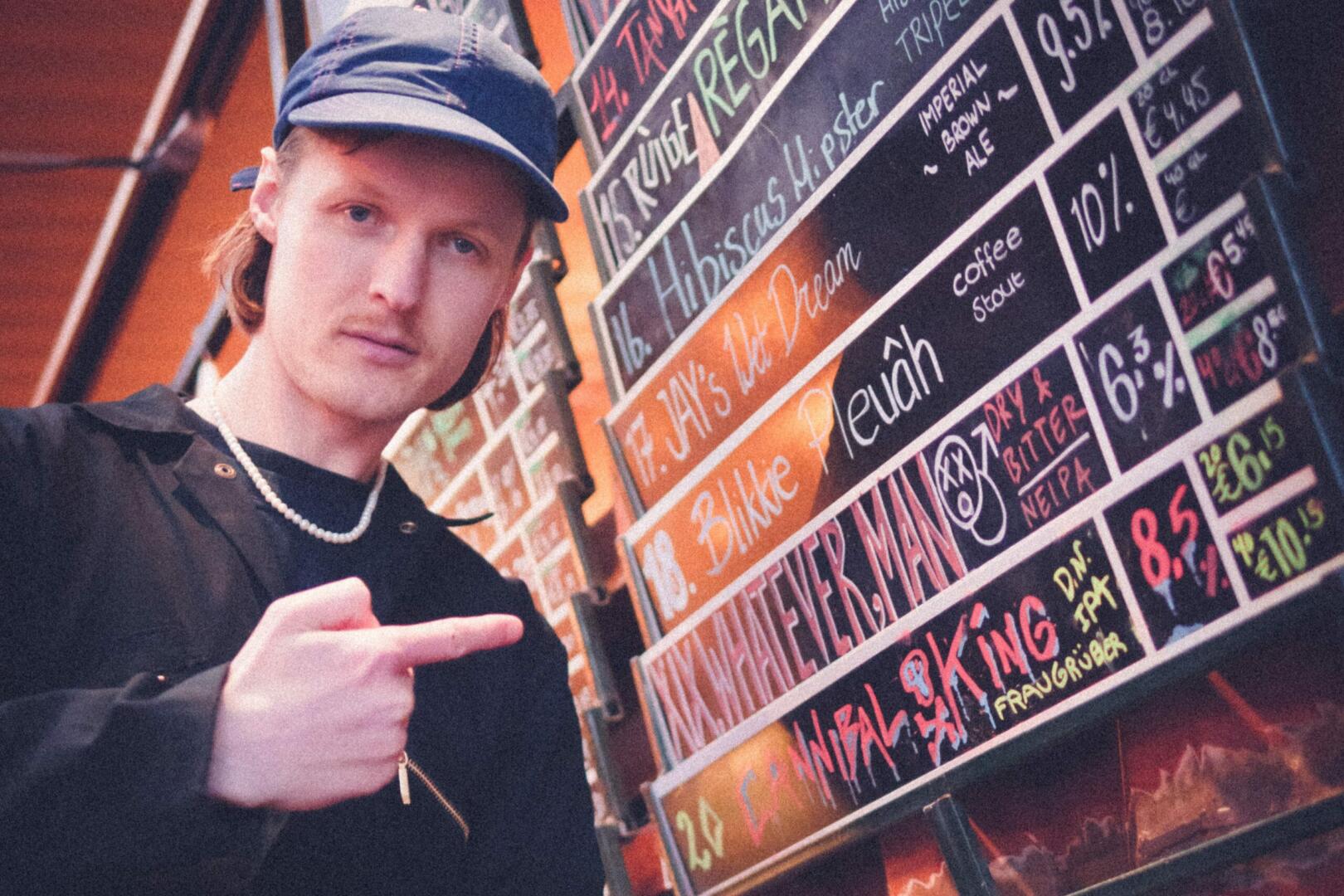 Competitief salaris en groeiperspectief

Fooi per gewerkte uren
Vakantiedagen 25 bij fulltime contract
Werkdagen die over de week kunnen worden gespreid
De kans om met ons mee te groeien binnen de organisatie
Veel operationele vrijheid die bijdraagt aan de optimalisering van de horecazaak
Maandag – Dinsdag zijn wij gesloten
Unieke, innoverende en verrijkende en levenslustige werkomgeving
Dag mee brouwen om van A tot Z te weten hoe de onze bieren gebrouwen worden
Interne producttrainingen om zo onze bier kennis en pallet uit te verrijken
On the job training
Kwartaal team meeting met aansluitende borrel
Kwartaal coachingsgesprekken met leidinggevende
Werken bij een prijswinnende brouwerij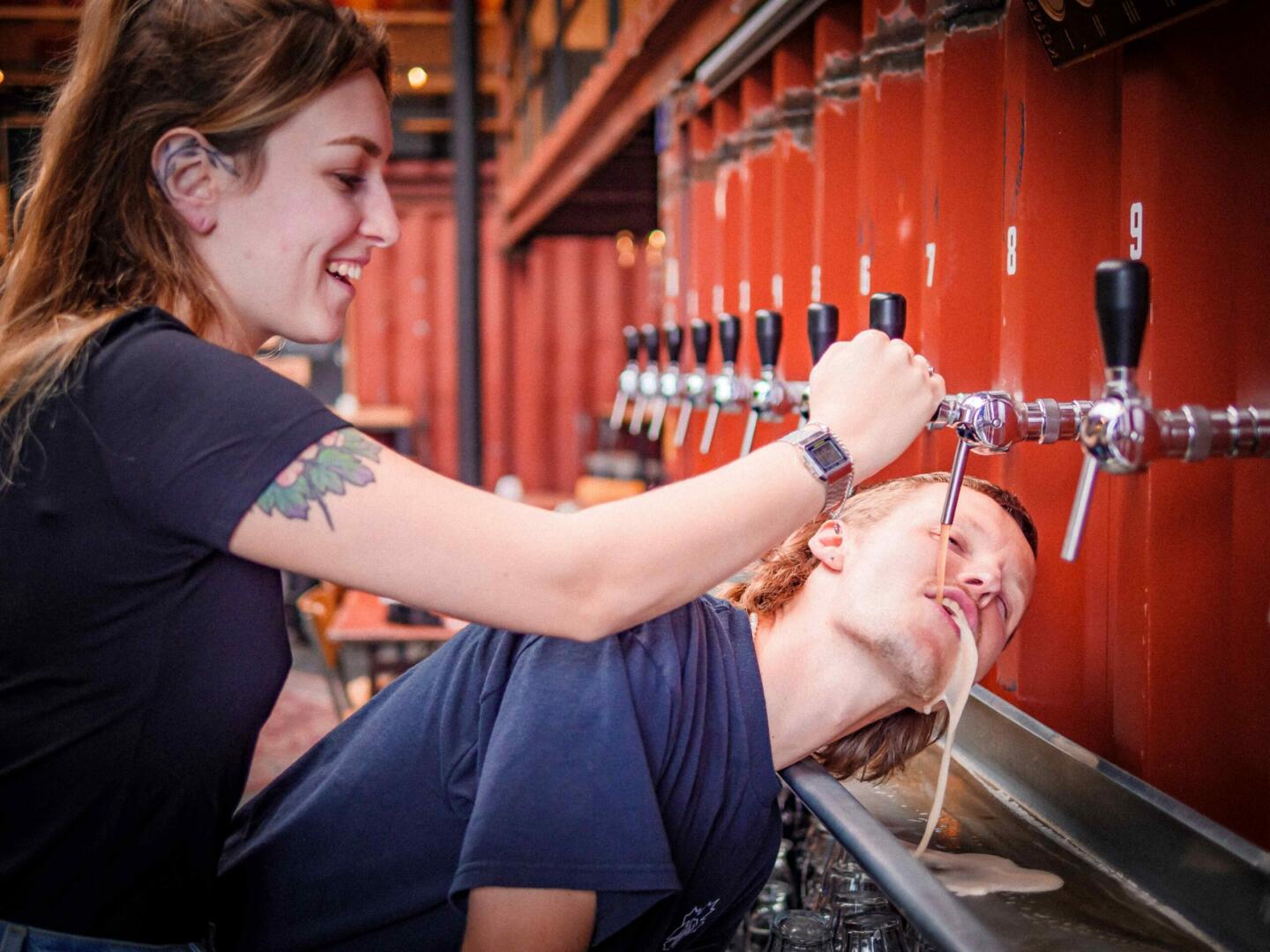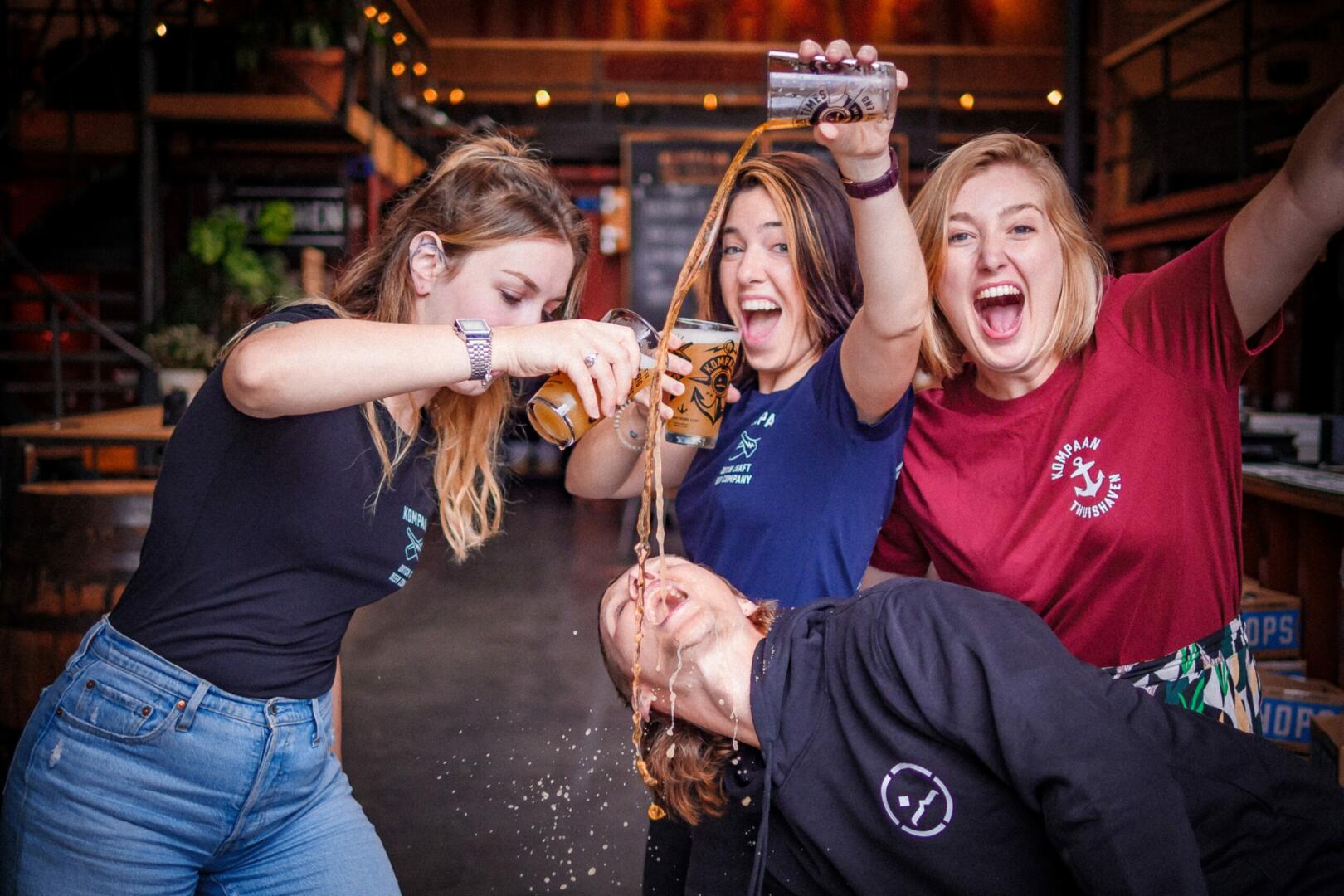 Kerstborrel en Jaarlijkse personeel dag
Gratis eten tijdens je shift
Gratis Kompaan shirt
15% personeelskorting in de Thuishaven (Den Haag, Binckhorst) & in de Binnenhaven (Den Haag centrum) dus kom gezellig langs met vrienden en familie
Samen genieten van een lekker drankje na de een drukke dag, de eerste zijn uiteraard van ons
Wat bieden wij?
0 uren contract 

Werken in een super-hecht team voor een award-winning brouwerij op een megatoffe locatie in het hartje centrum van Den Haag

Mee naar bierfestivals

Maandelijkse borrel met de crew & halfjaarlijks teamuitje!
JOIN THE CREW
Interesse in deze functie? Stuur je motivatie + C.V. t.a.v. Penny naar barmanager.thuishaven@kompaanbier.nl
Acquisitie n.a.v. deze vacature wordt niet op prijs gesteld.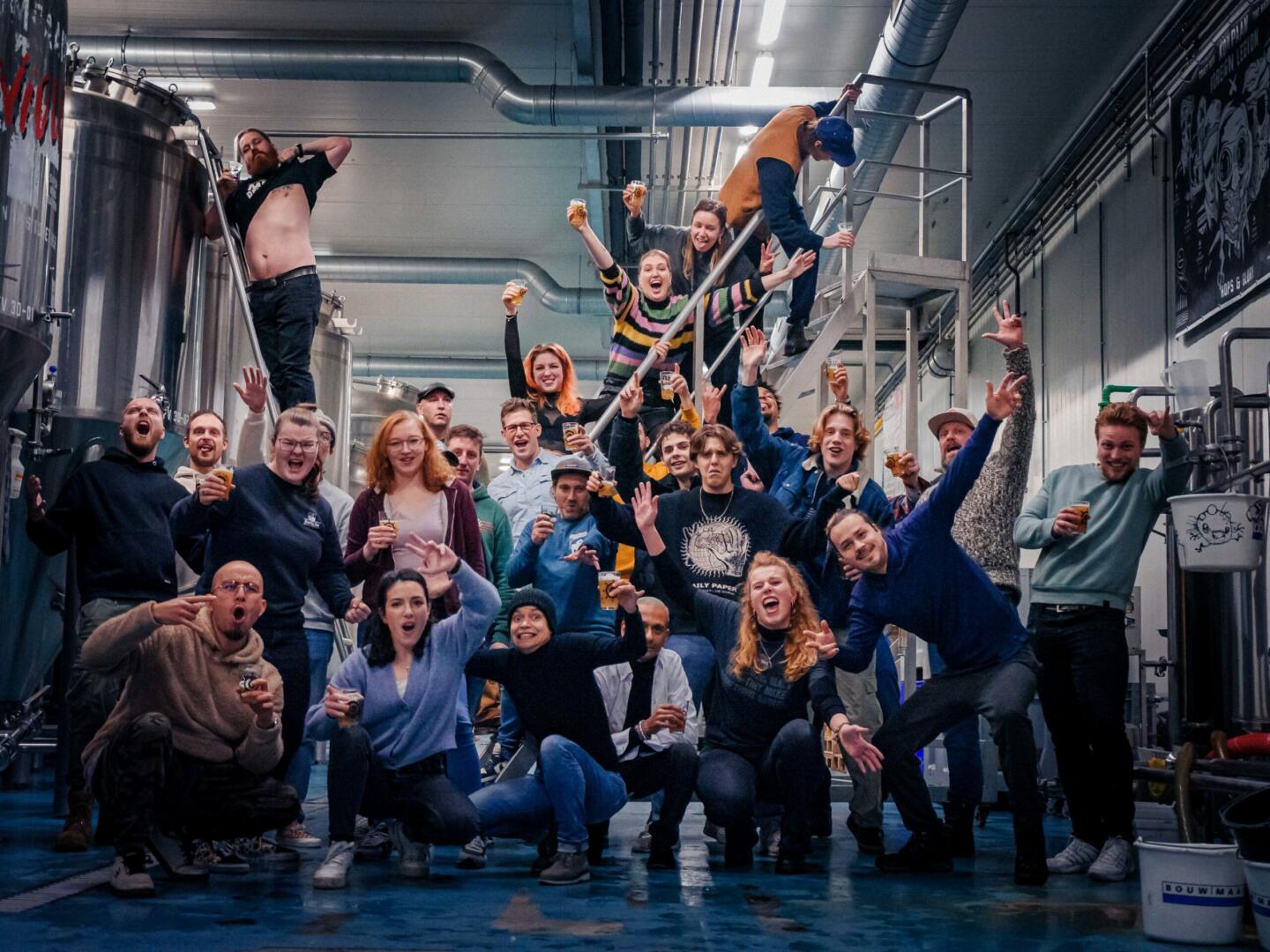 Allrounders  | Kompaan Thuishaven, Binckhorst | Part-time
We are looking for energetic and hospitable all-round service employees for both our THUISHAVEN (Binckhorst) brewpub! Are you energetic, hospitable, responsible, a hard worker and would you like to work in an enthusiastic and close-knit team? Join our crew!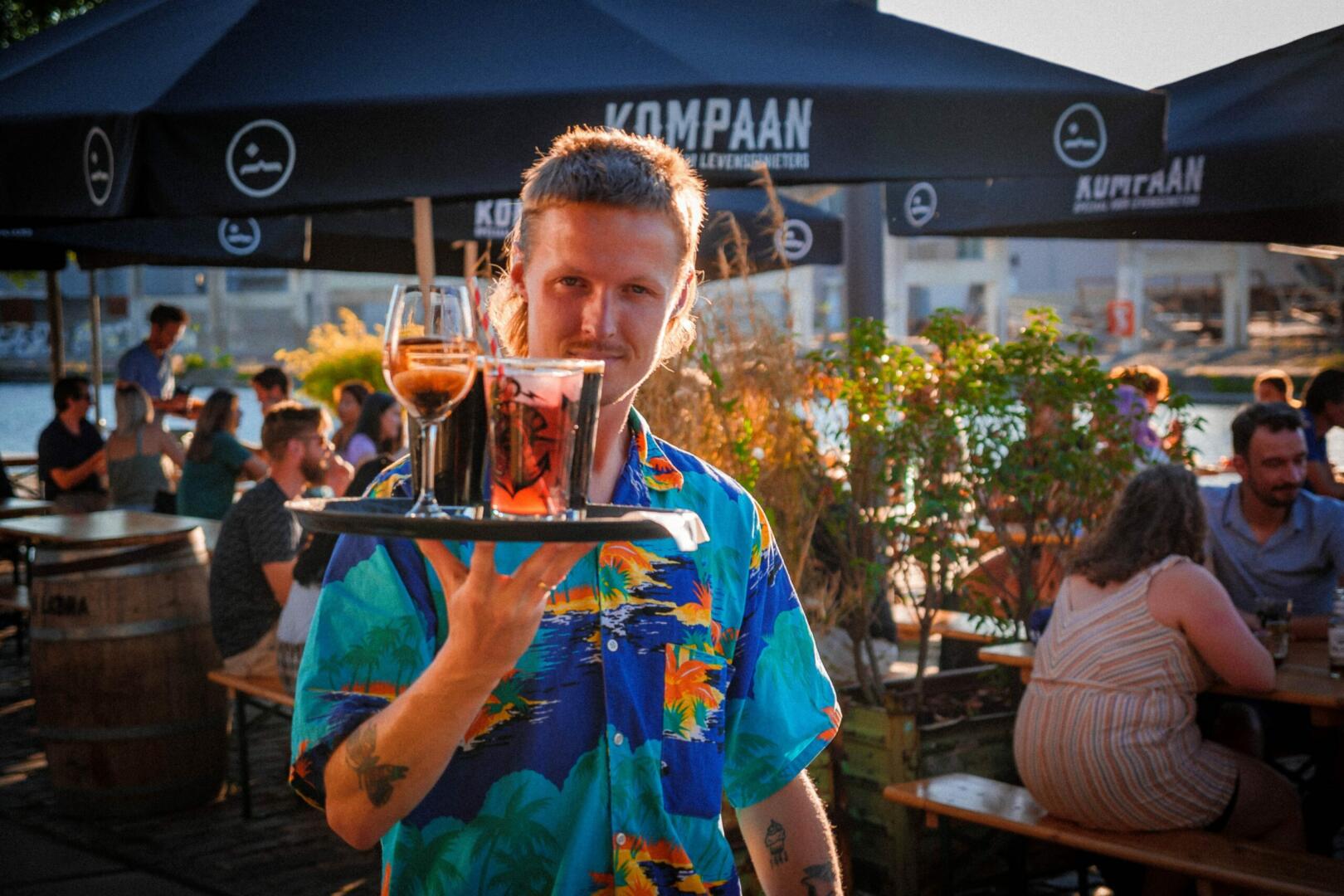 Taking care of the mise en place 

Setting up and preparing the work areas 

Indicate in time where the focus is needed
Taking orders, explaining the menu and advising in beer choices
Consult the hostess/host or manager for exceptions
Passing on orders via the cash register
Turning tables for next guests
Checkout through the cash register
Kassa- en administratieve handelingen
Drawing up bills and paying with guests

Accepting/recording reservations, coordinating with Hostess/host or Manager
Competitive salary and growth perspective

Tips divided based on hours worked
25 holiday days based on a full-time contract
Workdays spread over the week
Ample operational freedom when it comes to the optimization of the Thuishaven
Thuishaven is closed on Mondays and Tuesdays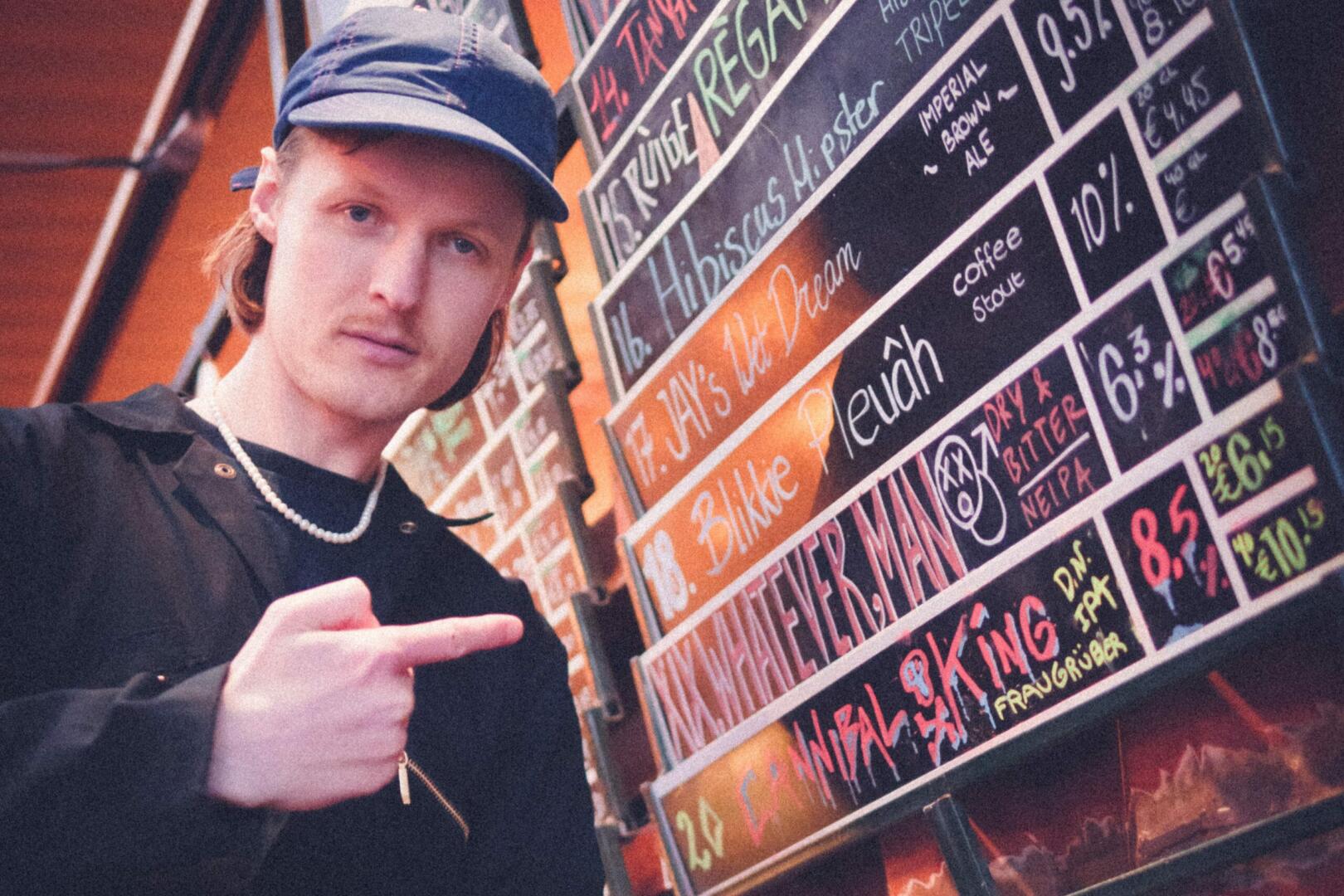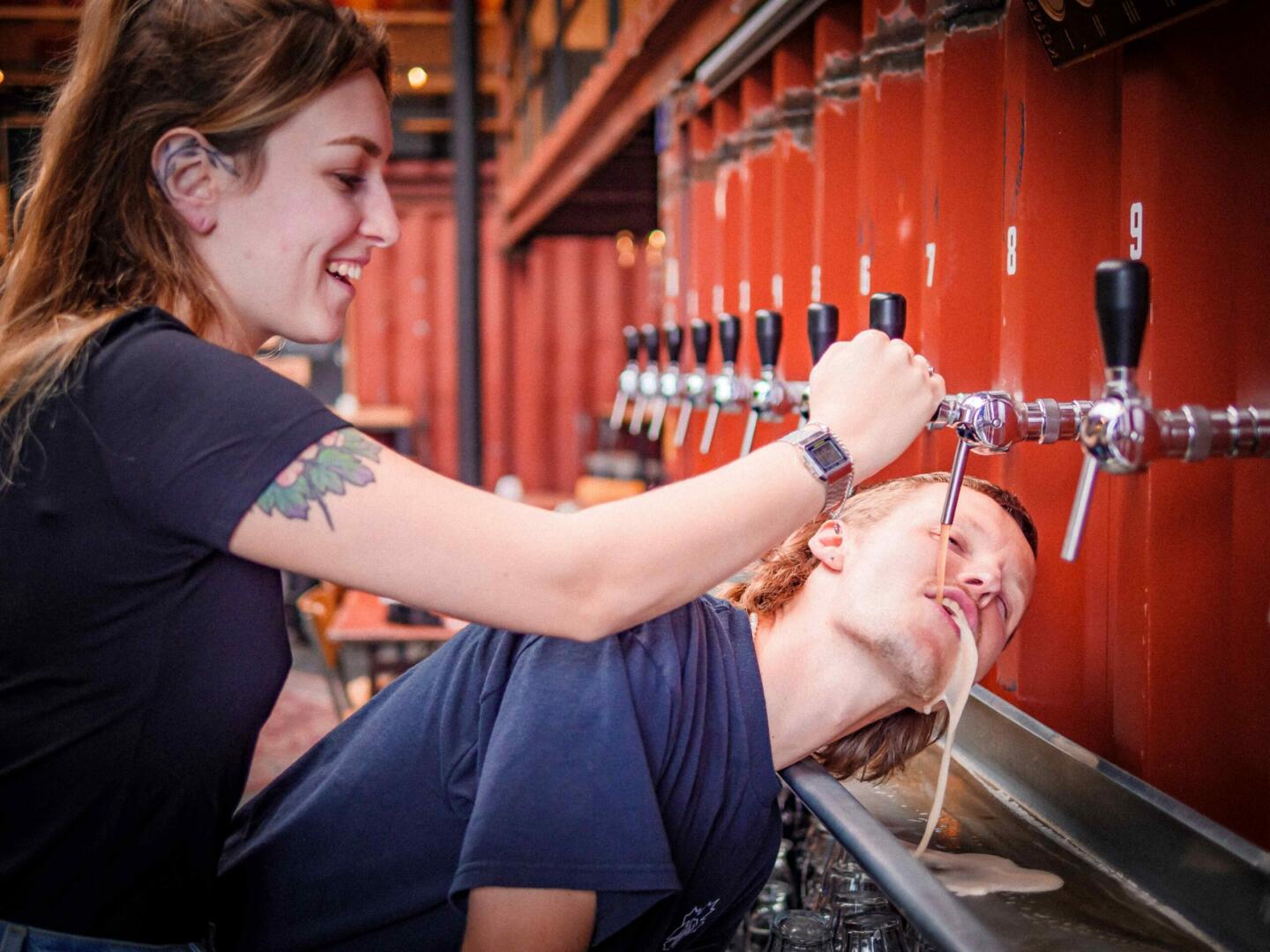 Christmas drinks and annual team outing

Kompaan Crew shirt at the end of trial-period

Free Dinner during shift

15% personnel Discount at the Thuishaven
The first two drinks after shifts are on the house
JOIN THE CREW
Please send us your resume and cover-letter attn. Penny to barmanager.thuishaven@kompaanbier.nl