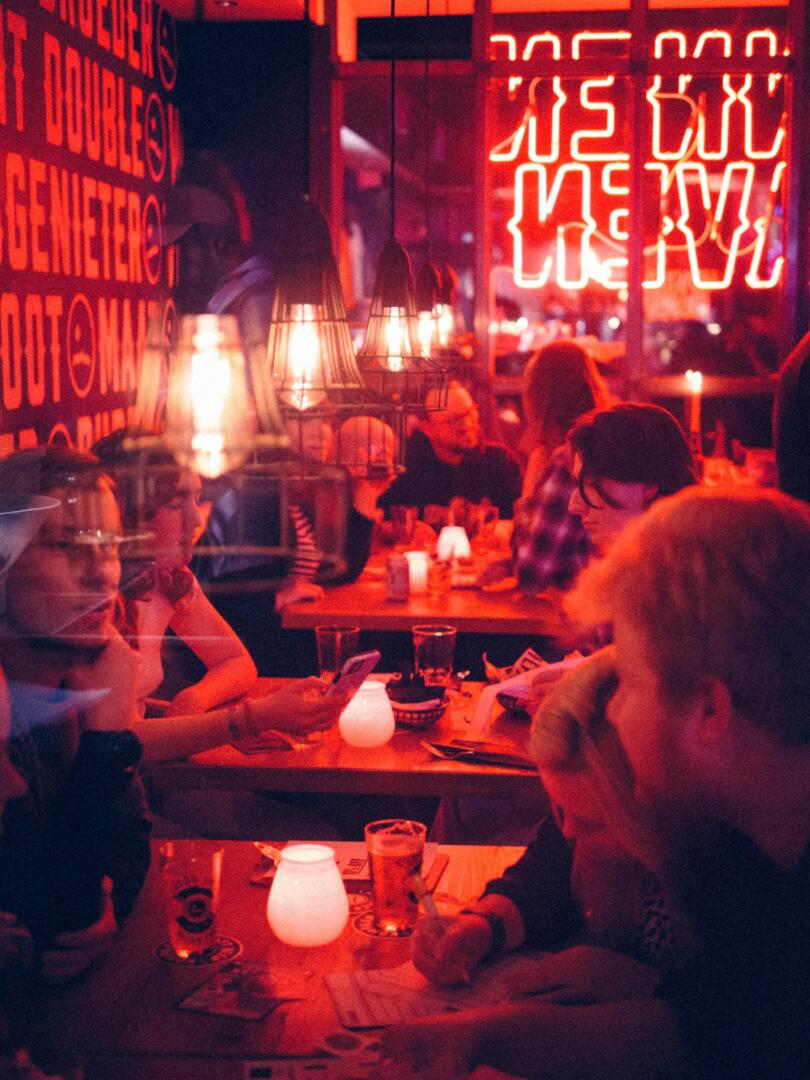 Company Drinks (bedrijfsborrel)
Open up a whole world of new flavours by discovering the many styles of craft beer! Enjoy a nice gathering with your colleagues at our cosy city-centre taproom while raising a toast with hyper locally produced craft-beers directly from our brewery in The Hague and while enjoying some delicious snacks straight from a real Kamado-style barbecue.
frequently asked questions
What are the alcohol free options?
We recommend having a Stunt Double. Our refreshing and rich Non-Alcoholic IPA gets you through the toughest of challenges with style, flavor and without breaking a sweat! Our 'Stunt Double' contains 0.5% alcohol. We have plenty of options that are alcohol-free such as soda and coffee!
Do you have something other than beer?
Yes! Check out our menu and discover our cocktails and whisky's Whisky are selected by the one and only Jeroen from the Huppel The Pub.
What about E-INVOICING?
Yes we can! Please provide a reference number.
Binnenhaven – The Hague Center
Are you interested in organizing an event for any occasion? Request a quote with no obligations via the button down below!
Opening hours
Wednesday 16:00–22:00
Thursday 16:00–00:00
Friday 16:00–00:00
Saturday 14:00–00:00
Sunday 14:00–22:00
Closed on Monday and Tuesday
address
Since we have two locations, please ask your friends to navigate to Kompaan Binnenhaven!
Torenstraat 49
2513 BN The Hague
Reservations
Tel: 06 – 28327336(Only during opening hours)
E-mail: events.binnenhaven@kompaanbier.nl