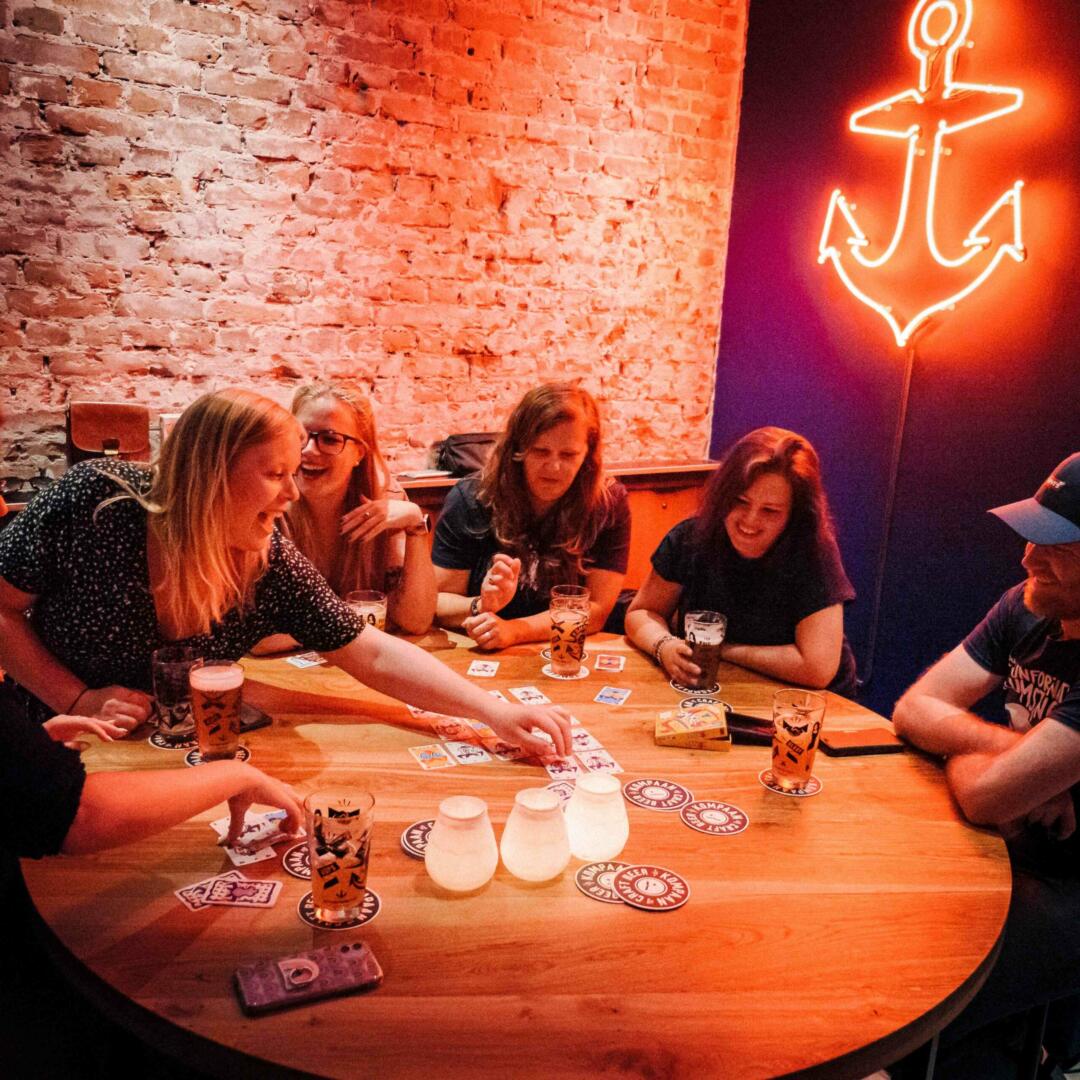 Drinks With Friends (borrel)
Friendship will always have a place here at Kompaan. It is at the core of who we are and is the foundation of Kompaan brewery! So the whole taproom is made to accommodate large groups of friends, we have plenty of big tables and seating for you and your group, not to mention 20 taps of our very own hyper locally produced craft-beer from our brewery in The Hague and also multiple beers from our (inter)national friends. So make sure to bring some kameraden, bondgenoten and bloedbroeders! We've got some beers with their names on them…
frequently asked questions
What are the alcohol free options?
We recommend having a Stunt Double. Our refreshing and rich Non-Alcoholic IPA gets you through the toughest of challenges with style, flavor and without breaking a sweat! Our 'Stunt Double' contains 0.5% alcohol. We have plenty of options that are alcohol-free such as soda and coffee!
Do you have something other than beer?
Yes! Check out our menu and discover our cocktails and whisky's Whisky are selected by the one and only Jeroen from the Huppel The Pub.
Binnenhaven – The Hague Center
Are you interested in organizing an event for any occasion? Request a quote with no obligations via the button down below!
Opening hours
Wednesday 16:00–22:00
Thursday 16:00–00:00
Friday 16:00–00:00
Saturday 14:00–00:00
Sunday 14:00–22:00
Closed on Monday and Tuesday
address
Since we have two locations, please ask your friends to navigate to Kompaan Binnenhaven!
Torenstraat 49
2513 BN The Hague
Reservations
Tel: 06 – 28327336(Only during opening hours)
E-mail: events.binnenhaven@kompaanbier.nl