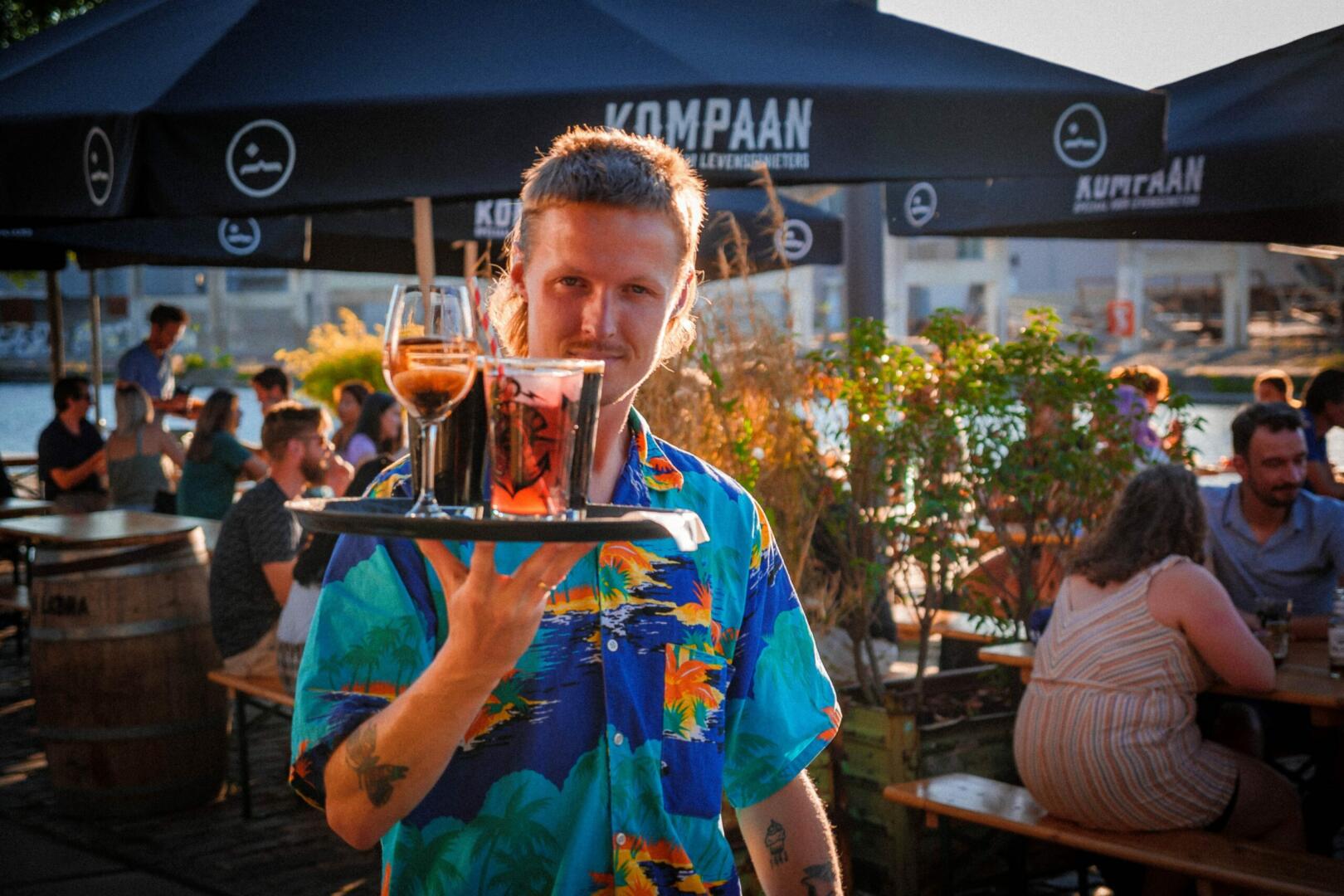 Company Drinks (bedrijfsborrel)
Open up a whole world of new flavours by discovering the many styles of craft beer! Enjoy a nice gathering with your colleagues at our brewpub! Located on the waterfront of the Binckhaven and right next door to its very own craft beer brewery, this off the beaten path hidden-gem proudly pours 20 taps of award-winning craft beer, accompanied by a high-end street-food & barbecue style menu from our kitchen.
frequently asked questions
What if my friends don't drink alcohol?
We recommend having a Stunt Double. Our refreshing and rich Non-Alcoholic IPA gets you through the toughest of challenges with style, flavor and without breaking a sweat! Our 'Stunt Double' contains 0.5% alcohol. We have plenty of options that are alcohol-free such as soda and coffee!
Options for friends that don't drink craft-beer
Check out our menu for all our options!
What about E-Invoicing?
Yes we can! Please provide a reference number.
Thuishaven – The Hague Binckhorst
Are you interested in organizing an event for any occasion? Request a quote without any obligation via the button below!
opening hours
Wednesday 14:00–22:00
Thursday 14:00–00:00
Friday 14:00–00:00
Saturday 13:00–00:00
Sunday 13:00–22:00

Closed on Monday and Tuesday
Address
Since we have two locations, please ask your friends to navigate to Kompaan Thuishaven & Brewery.
Saturnusstraat 57
2516 AE The Hague
06 – 43442048
E-mail: events.thuishaven@kompaanbier.nl