about
Our first beer series. The Kompaan Bondgenoot (no 20.) is the first beer we brewed in our own kitchen. It's the beer that spawned our drive to create new flavours and gave birth to our own ideas about craft beer. Pretty soon the Kameraad Hoppy Pilsner and the Handlanger Double IPA followed. In 2015 the Badgast joined the Core Range. The Bloedbroeder Russian Imperial Stout is the most decorated beer in our whole range and was awarded "Best Dutch Beer of 2017", making KOMPAAN a household name in the Dutch craft beer landscape.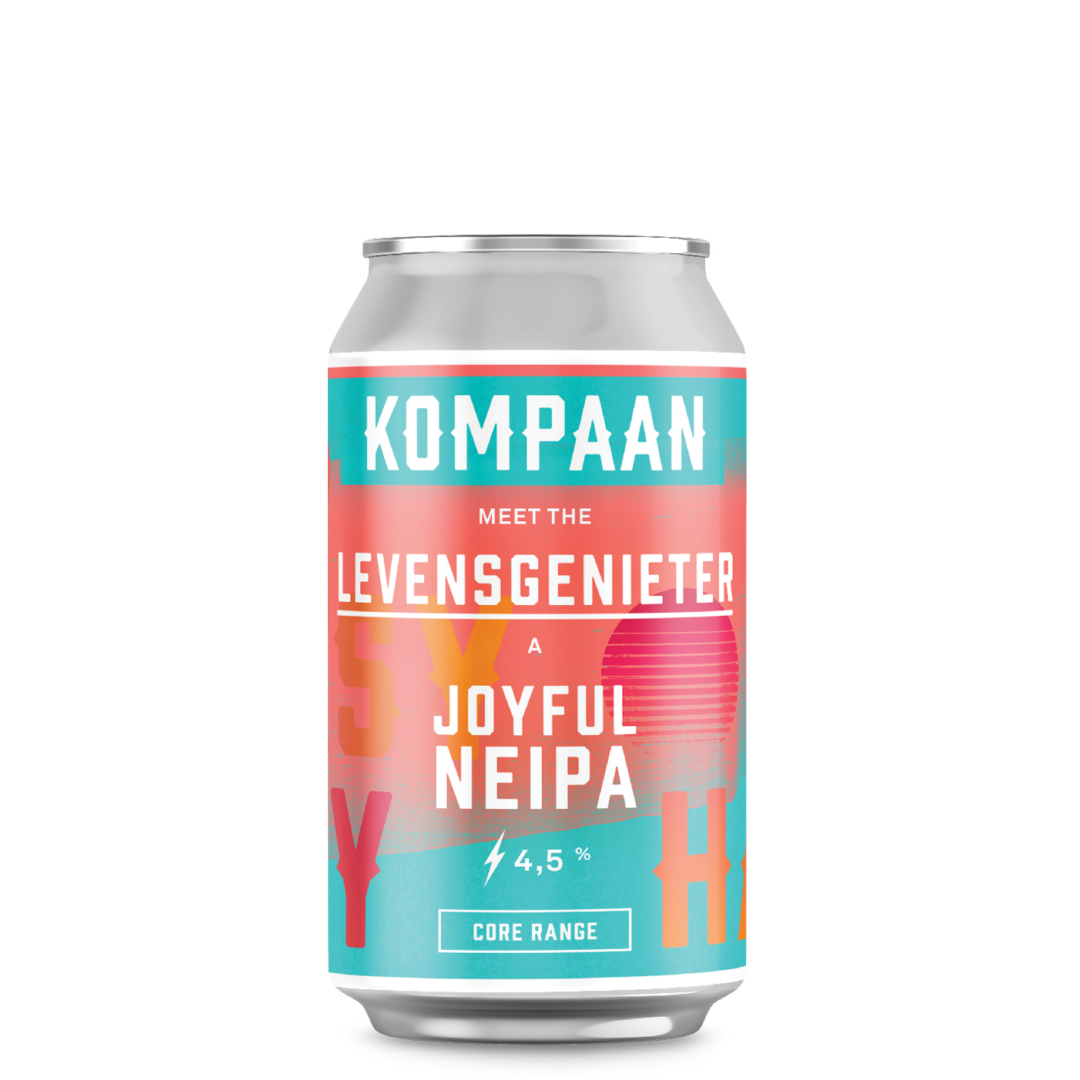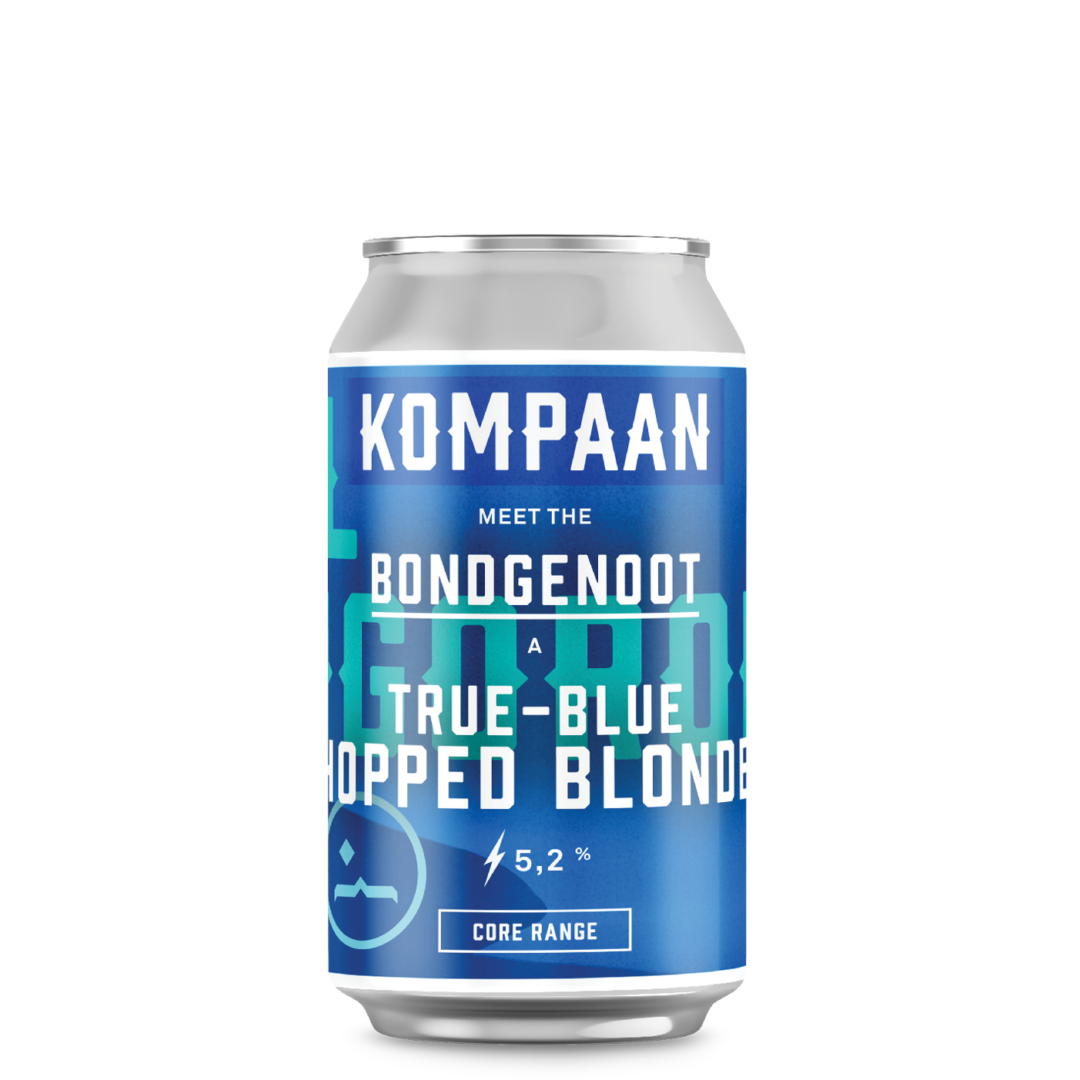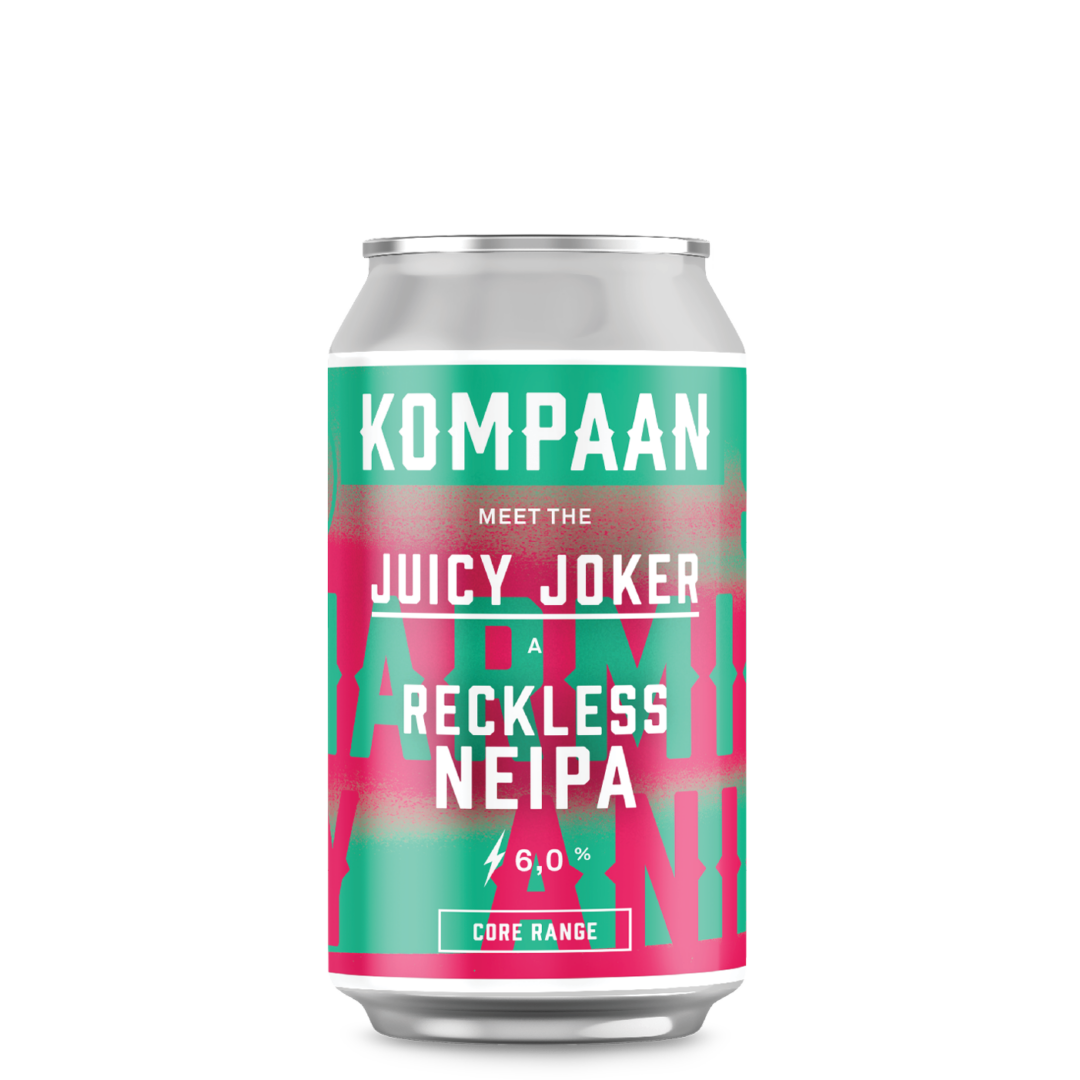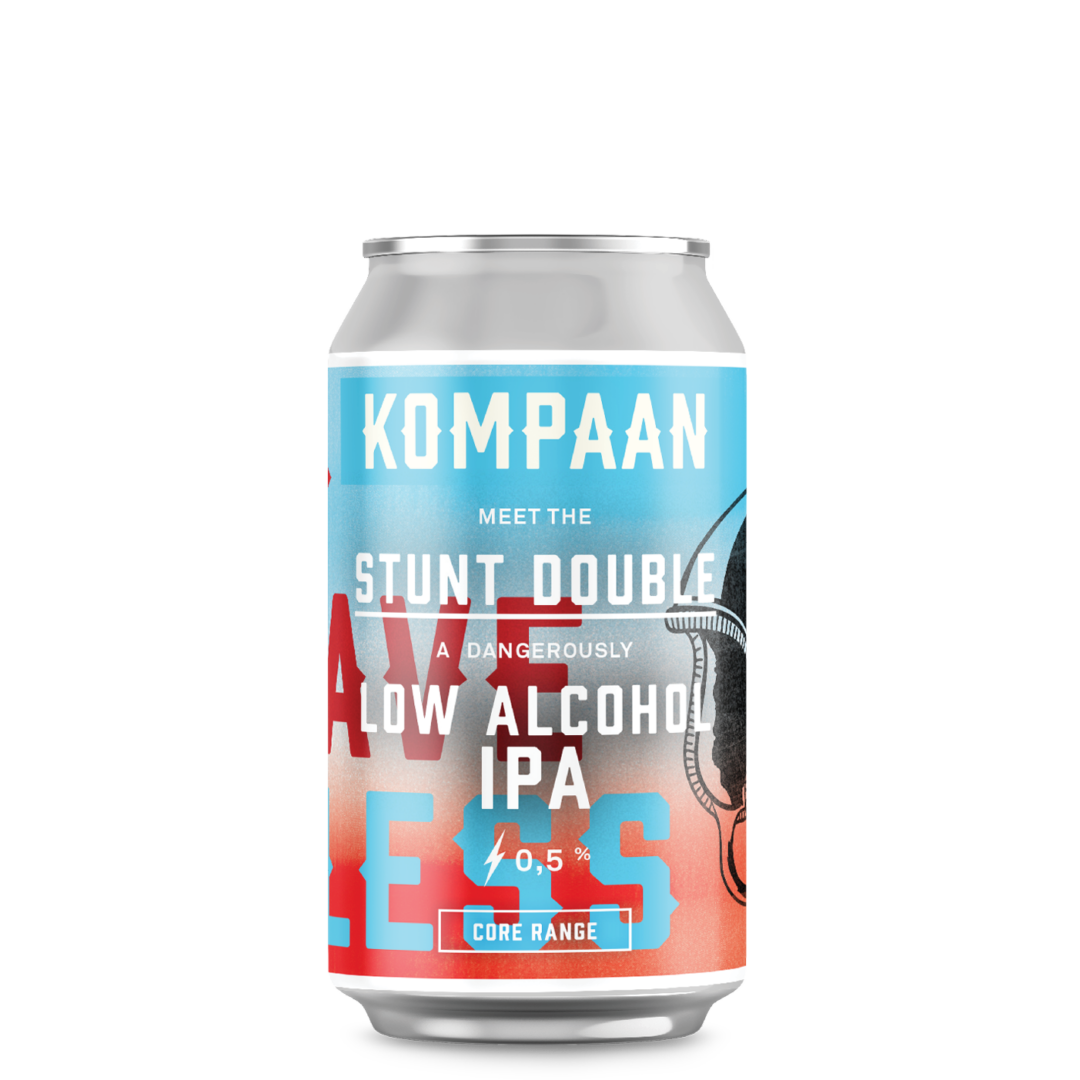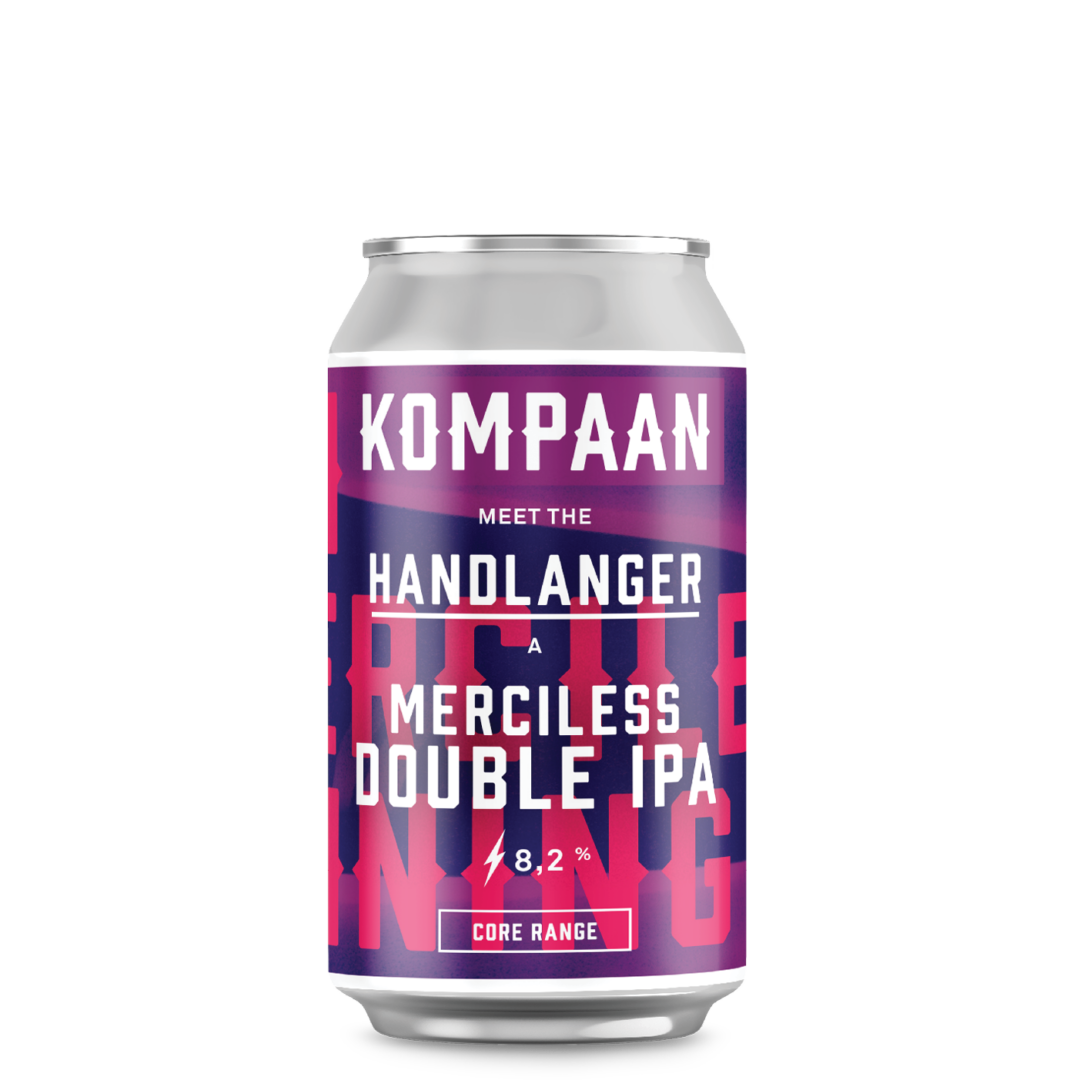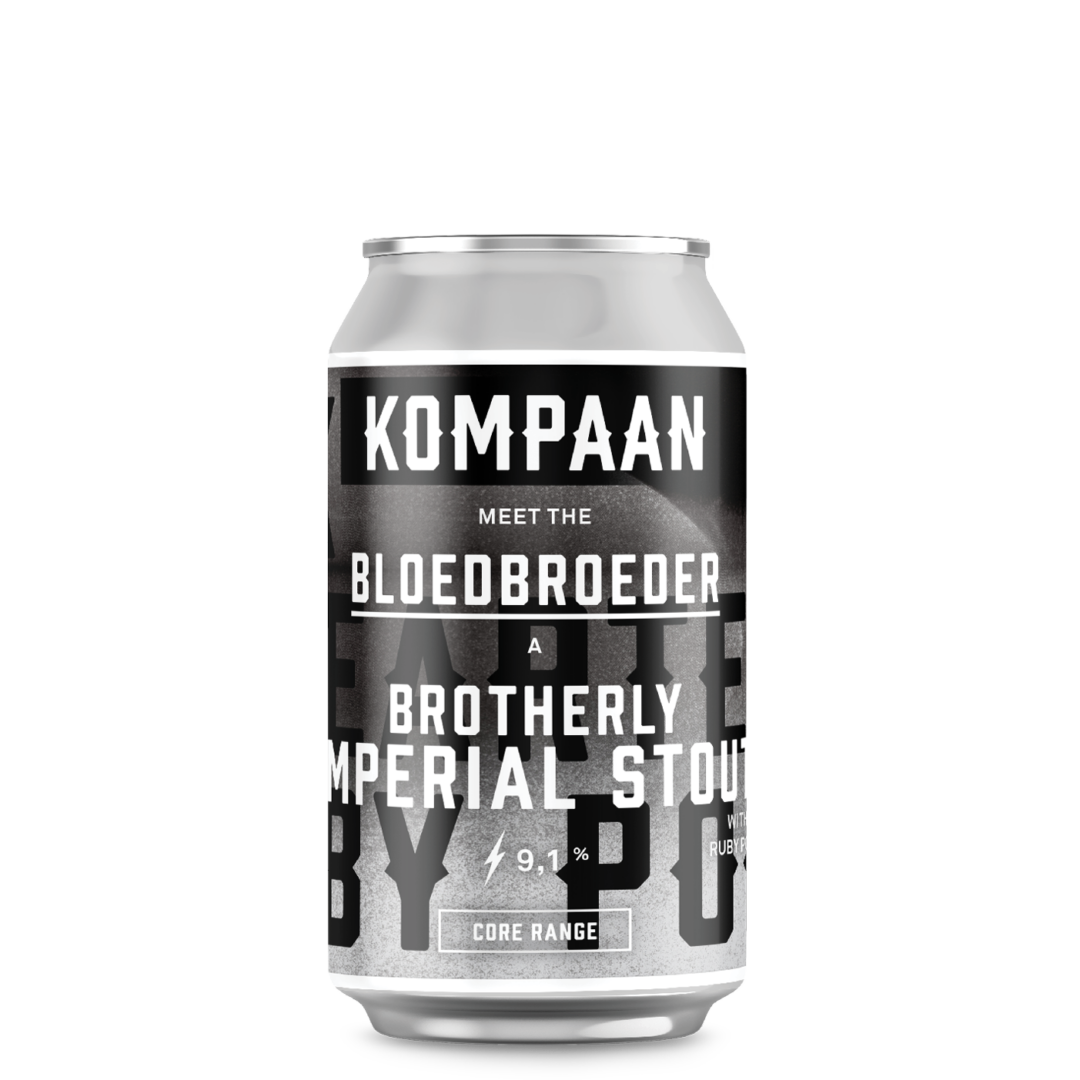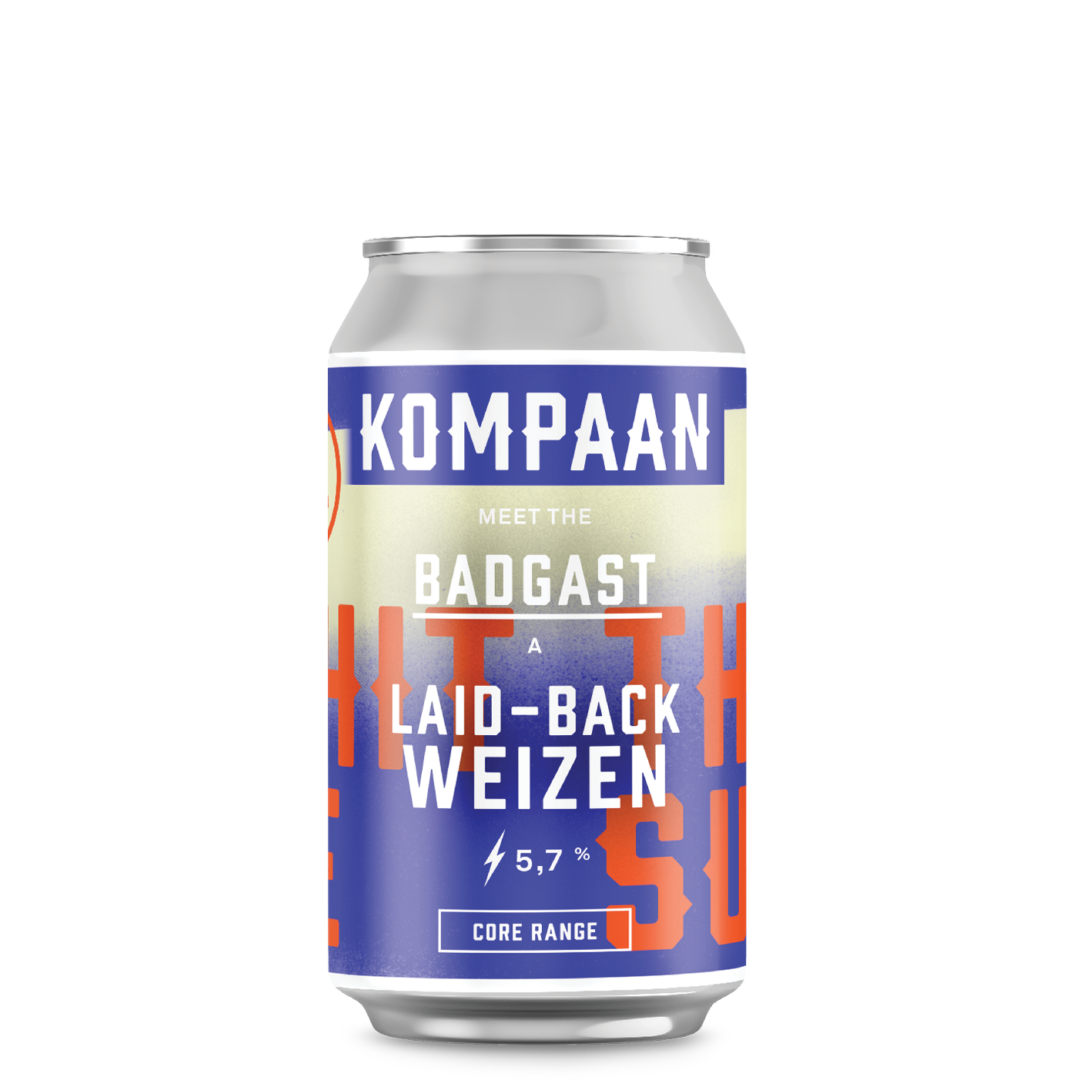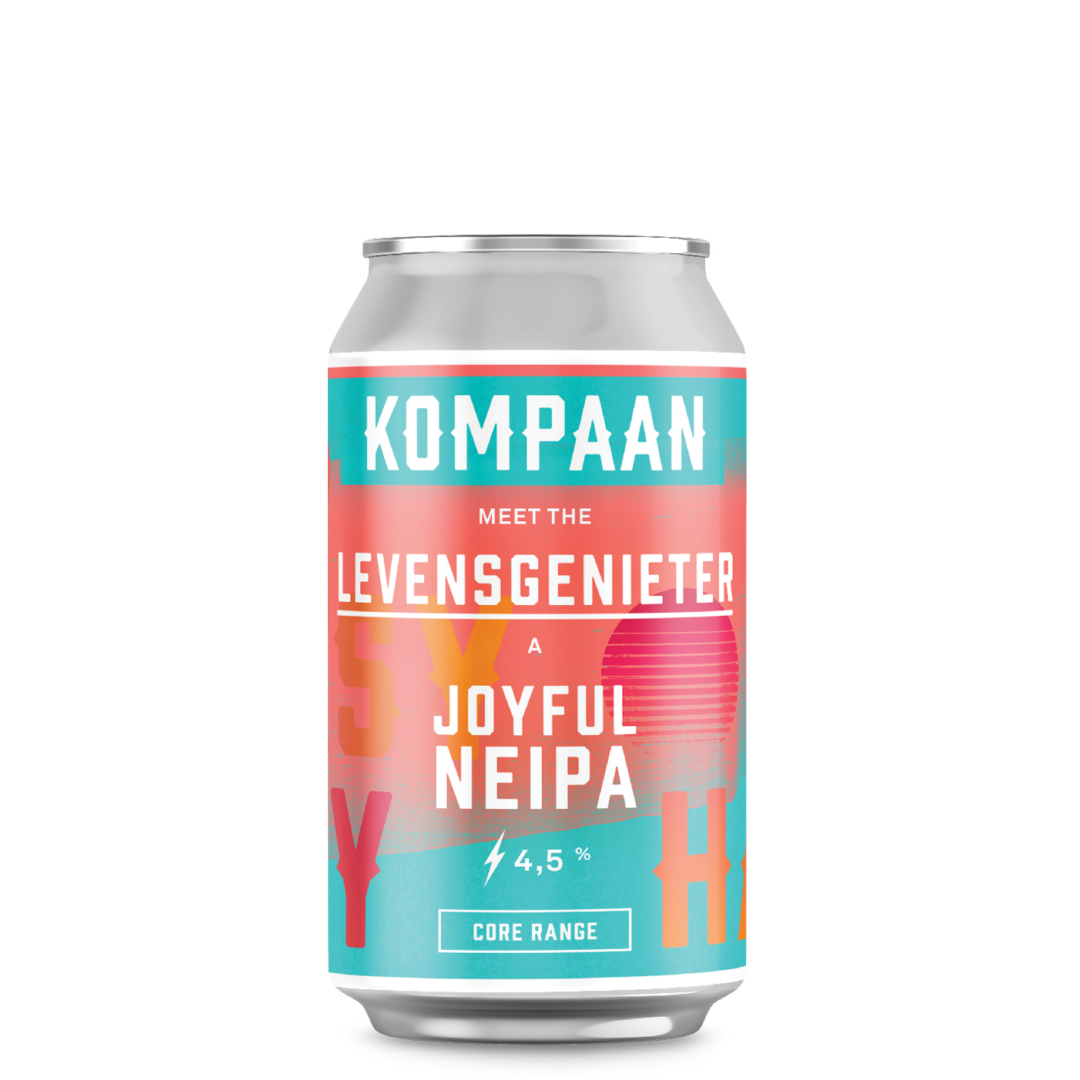 The beer Kompaan was born to brew: Good times and good vibes The Levensgenieter. A no
hassle crisp New England IPA with attitude. Drink this one at your barbecue, at the bar, during
your date, during Holland-Germany, at the beach, on Saturday night, on Sunday afternoon, but
most of all how we like to envision: with each other. Cheers!
HOPS: hallertau, blanc, mandarin, bavaria
MALTS: barley, oats, wheat
IBU: 18
EBC: 7
4.5%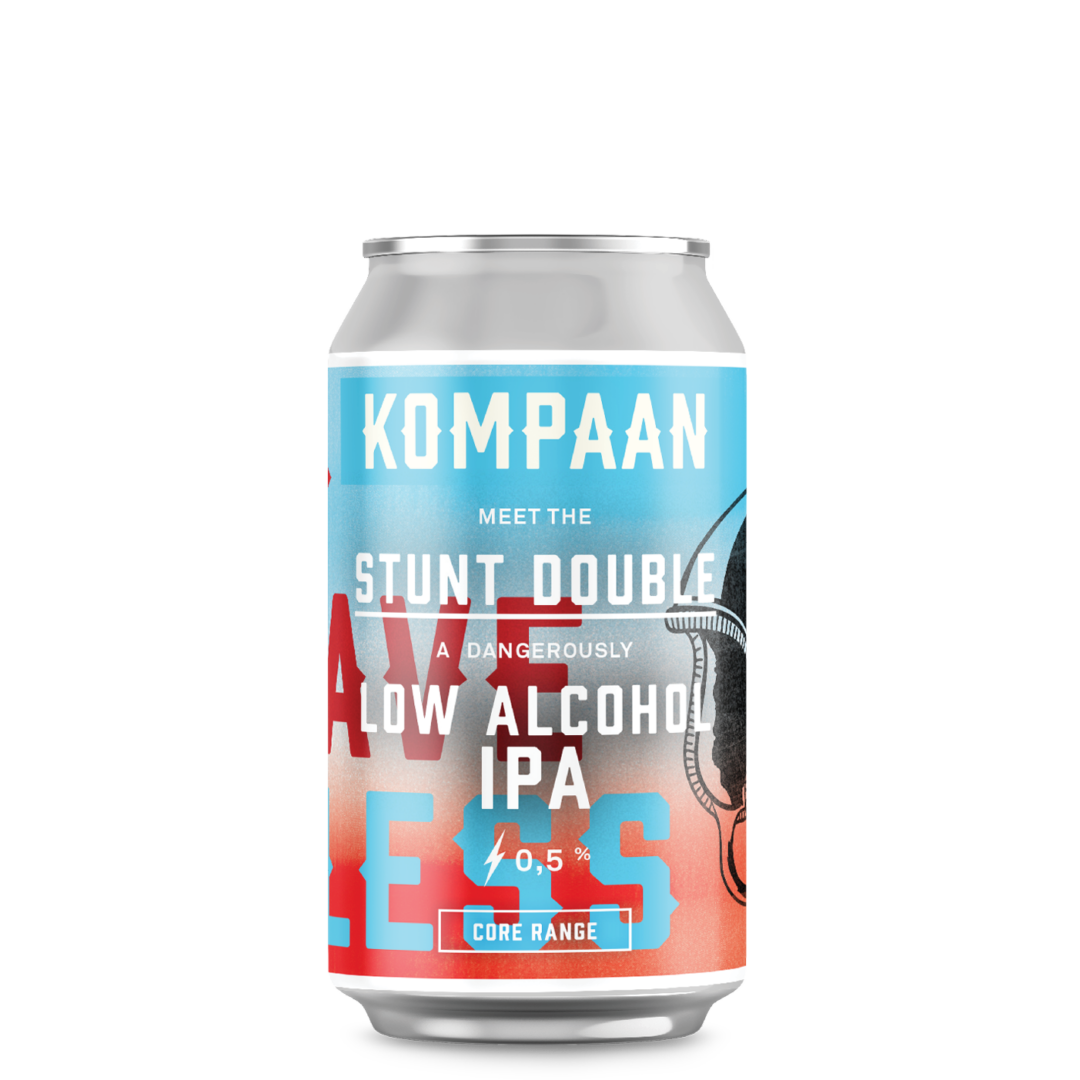 Planning on driving, jumping rings of fire or wrestling grizzly bears?
We Recommend having a Stunt Double. Our refreshing and rich Non Alcoholic IPA gets you through the toughest of challenges with style, flavor and without breaking a sweat!
Loads of Mosaic hops power its fruit-forward flavor – aroma's of mango's, stone fruits and also some limes and fresh herbs are present. Add to that a clean malt profile and a really crisp body and you get the perfect, summery, low-alcoholic IPA!
IBU: 26
EBC: 14
0.5%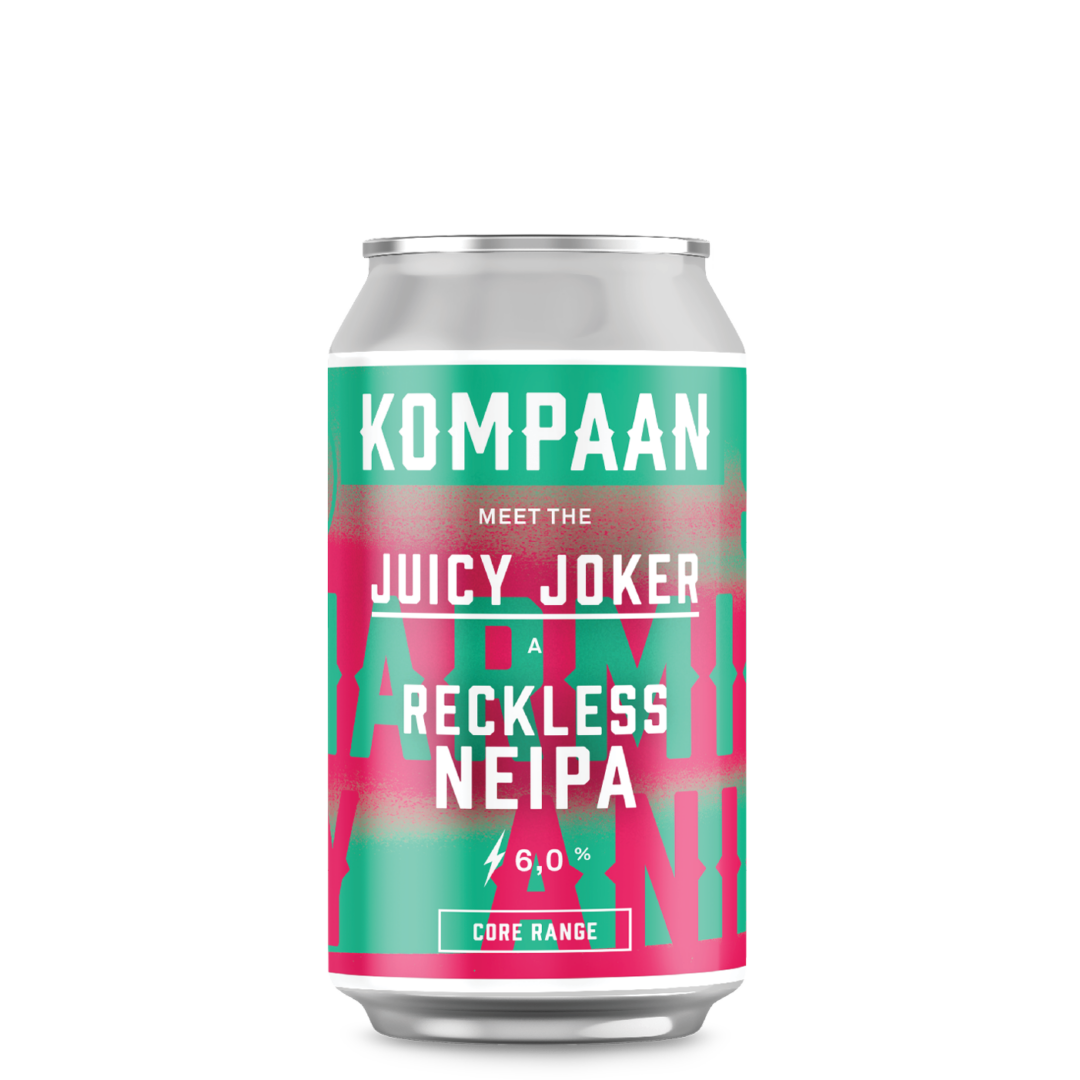 Our new kid on the block. A tropical oddball. Chucked to the brim with fruity and piney hops. With and emphasis on to the brim: 3 basic hops and 3 dry hop sessions make this one a character to be reckoned with. With 6.0% abv he's the charming older brother of the Levensgenieter. This party animal makes the scene wherever he appears: the Juicy Joker.
HOPS: idaho7, cascade, magnum, talus
MALTS: barley, oats, wheat
IBU: 40
EBC: 12
6%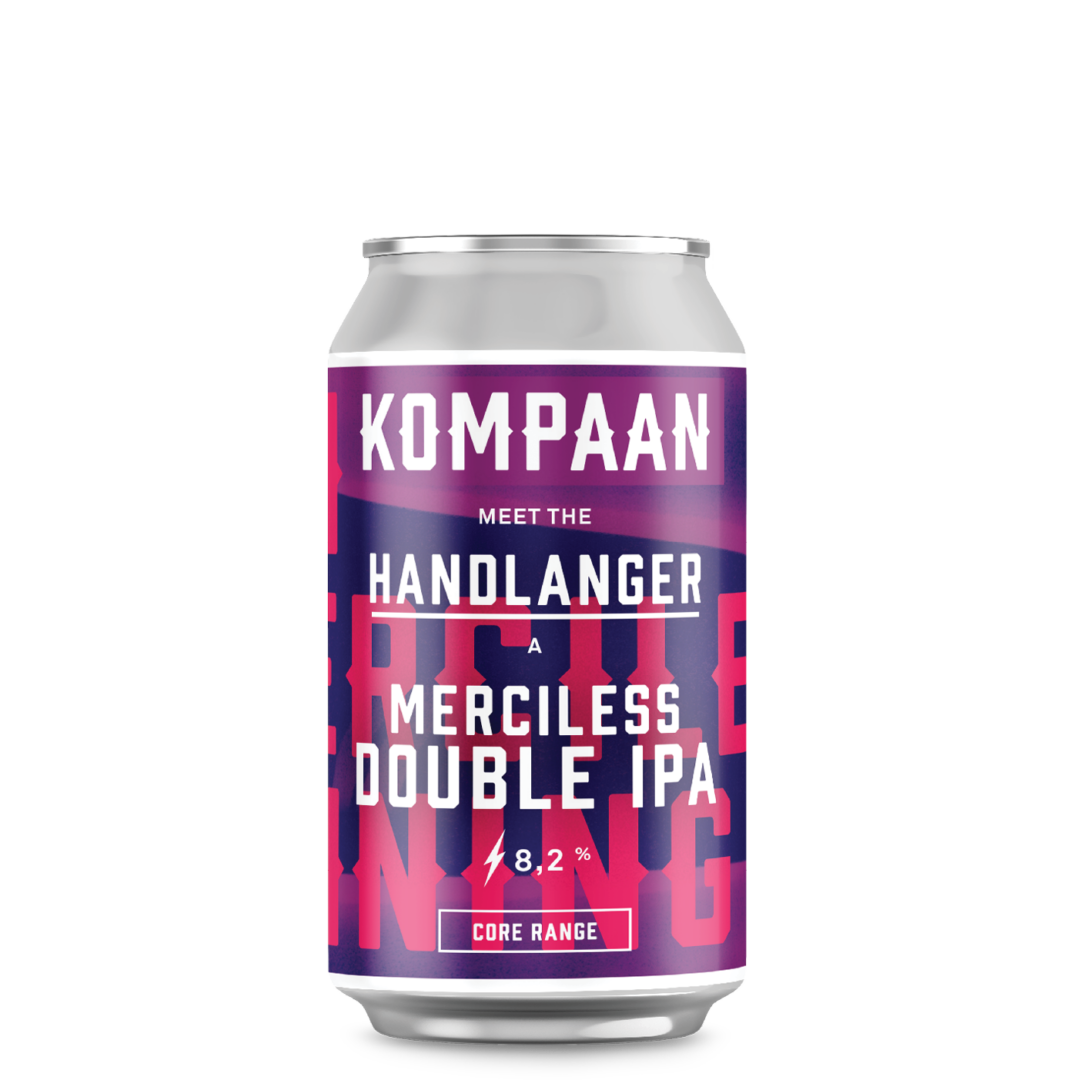 Hops, hops, hops. The Kompaan 58 Handlanger has skipped the process of a normal IPA and has hopped over to adulthood. Backwards engineering! Lots of hops: Simcoe, Amarillo and El Dorado and three kinds of malts. A full flavored double IPA of 8.2%, but beware!
This beer is strong, but doesn't taste as quite as dangerous–just like a night on the town with your "handlangers" (accomplices). Citrusy notes in smell and taste in combination with a tropical fruit palate and a bittersweet aftertaste.
HOPS: amarillo, el dorado, simcoe
MALTS: pale ale
IBU: 60
EBC: 65
8.2%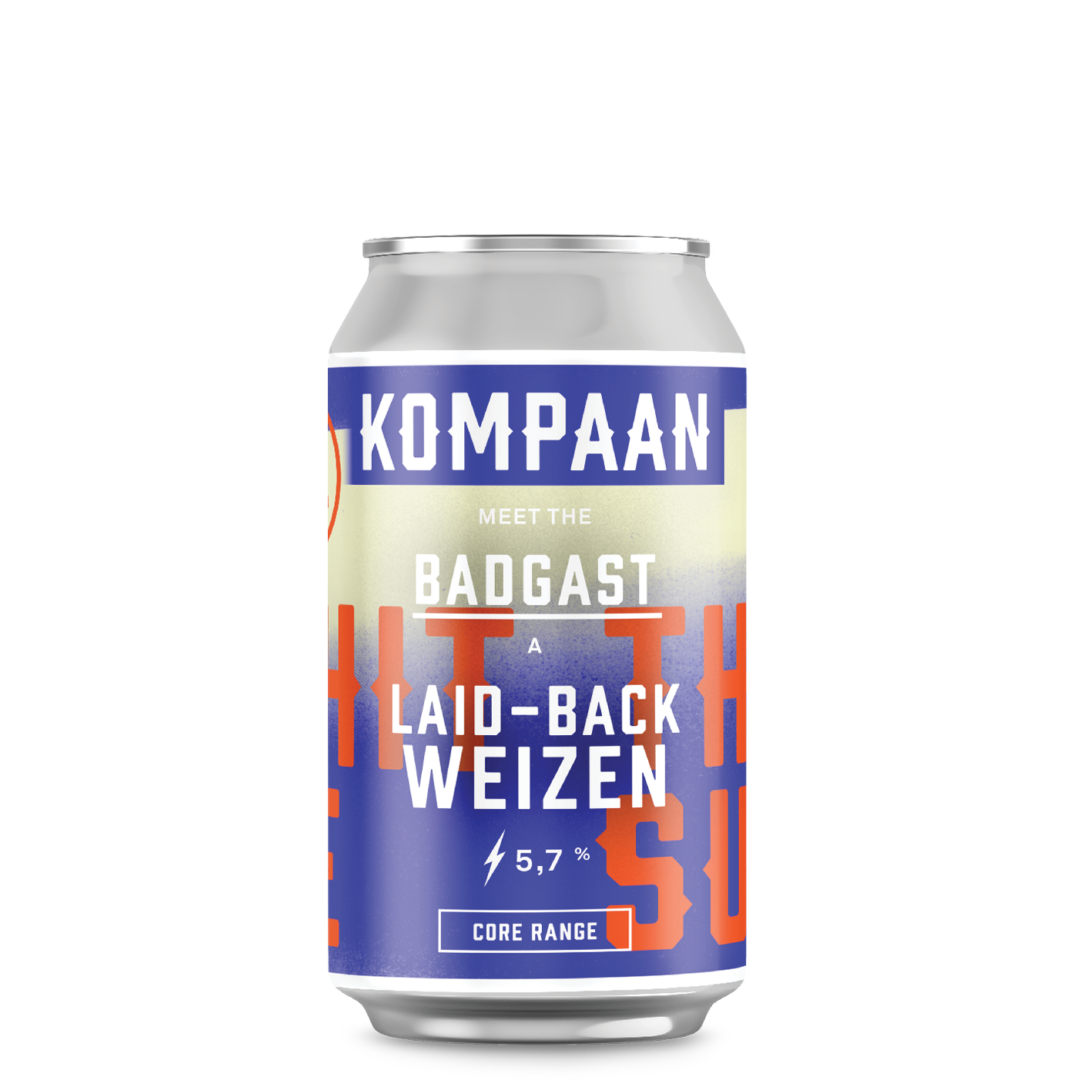 Say goodbye to the usual wheat beers and hello to a new variety: a full bodied, fresh and crisp weizen with American yeast and German Hops. Fresh and easy sippin' with the bitterness of a lager and the fruitiness of tangerine and lime, enhanced by the Mandarina Bavaria and Hallertau hops. Clocking in at 5.7% it's the perfect friend on the beach: the BADGAST.
HOPS: hallertau, blanc, mandarin, bavaria
MALTS: pilsner, wheat
IBU: 18
EBC: 10
5.7%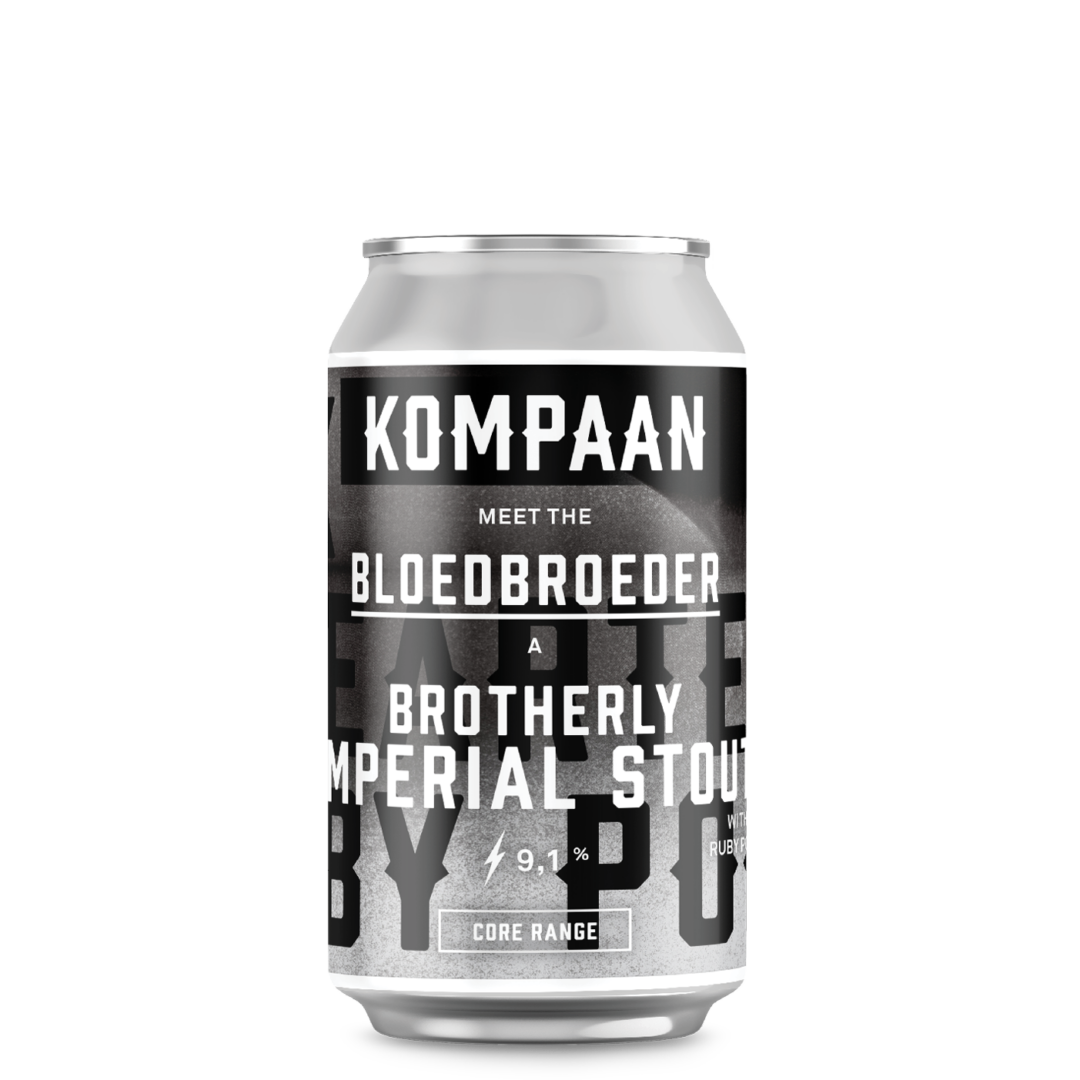 Inspired by insomnia, the Kompaan 39 Bloedbroeder is a blackened imperial stout with an extra bloodtype: ruby port. Blood brothers: the strongest bonds that exist! This beer is brewed with a variety of malts (black and roasted) with little sweet notes, a bitter aftertaste, and at 9.1%, it has a light hoppiness. A beer to sit down with!
BEST DUTCH BEER OF 2017!
Awarded at the Dutch Beer Challenge
HOPS: hallertau, magnum
MALTS: cara, carafa, munich, pale ale, pilsner, rook
IBU: 62
EBC: 200
9.1%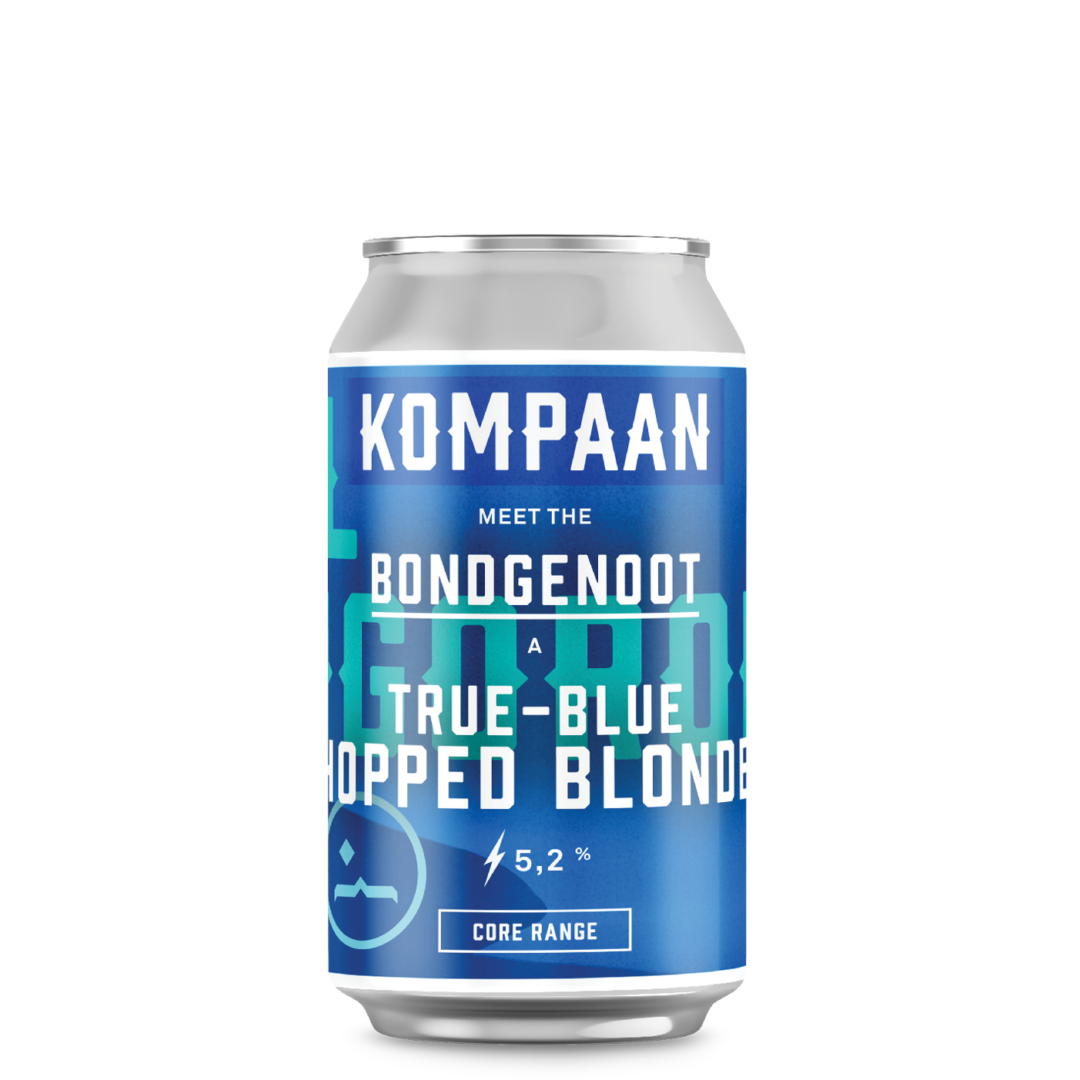 Our first beer: a hopped blond made for summer days of pure enjoyment. A specialty beer with a fresh and hoppy taste made with the best European and American hops as an answer to the request for fresh and hoppy beer!
HOPS: cascade, hallertau, blanc, magnum
MALTS: pale ale, pilsner, wheat
IBU: 37
EBC: 15
5.2%
about
THEY'RE COMING… Our holy grail for the serious craft beer enthusiast. Six dark beastly beers! This year's crew consist of SIX roguish, but tough-as-nails PIRATES! Five Barrel Aged, and One heavy hitter with a very special ingredient… In the course of the next few weeks we shall reveal all 6 crew members and their characters through epic tales of their adventures on the high seas…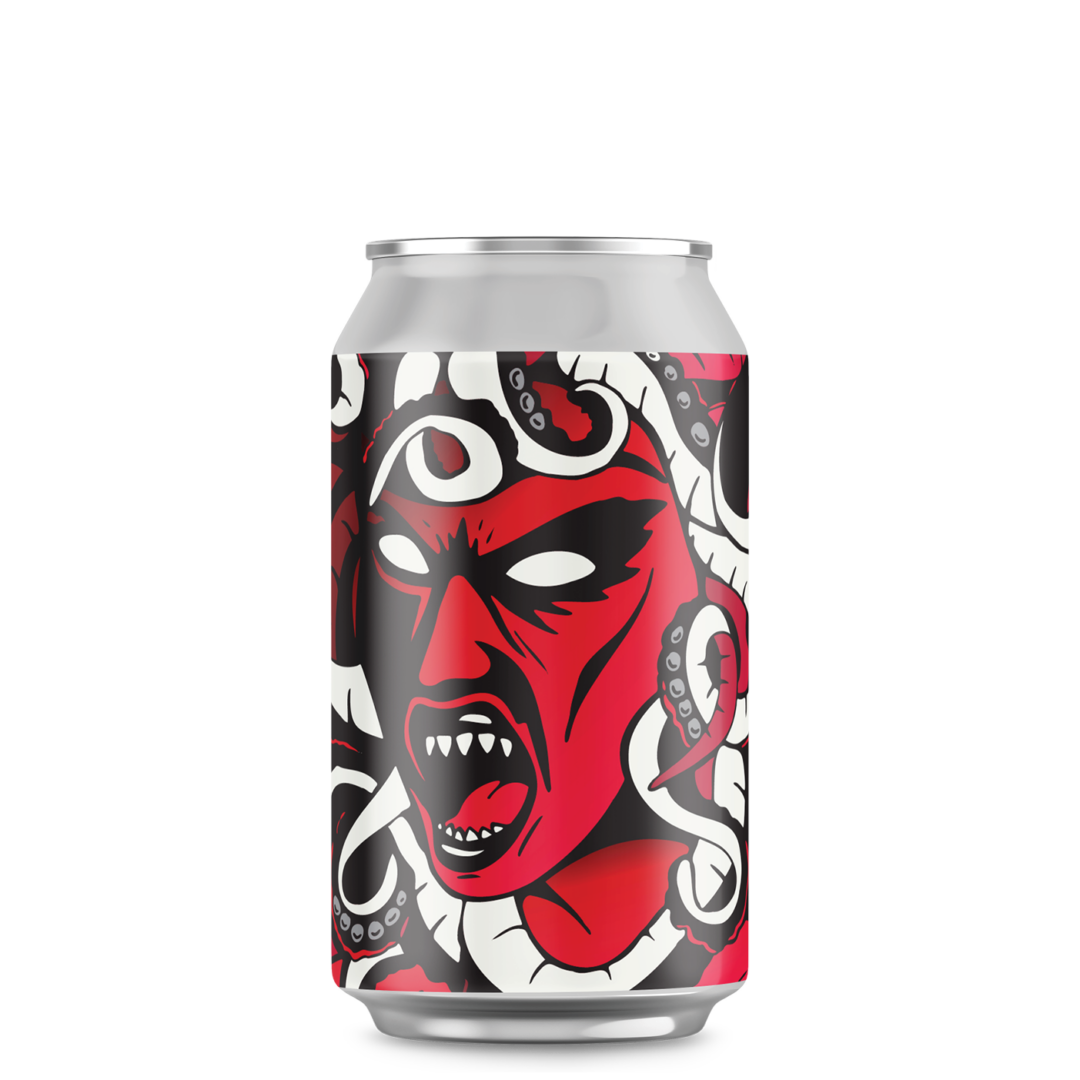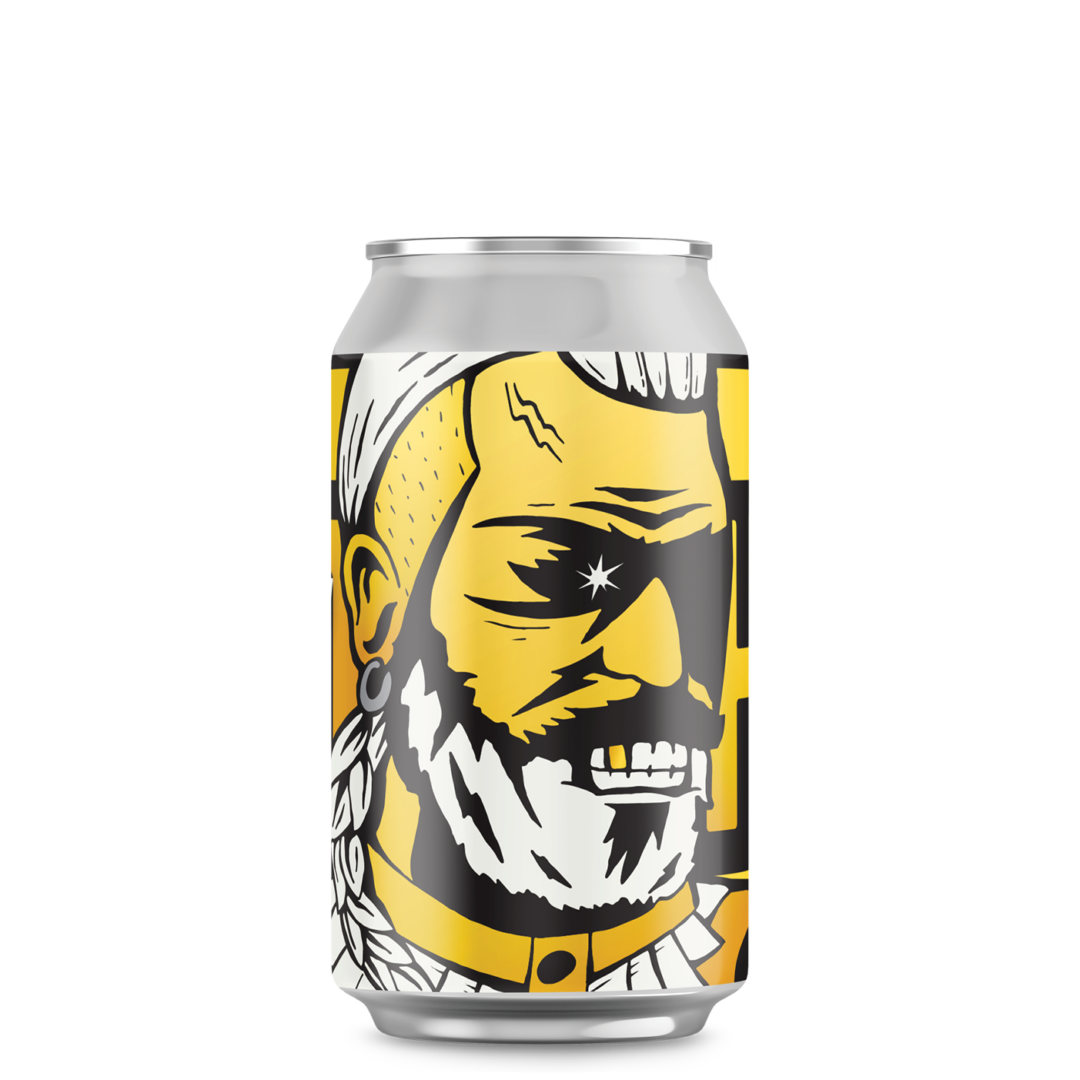 john the mighty
BARREL AGED IMPERIAL STOUT
gunner blackboots
BARREL AGED IMPERIAL STOUT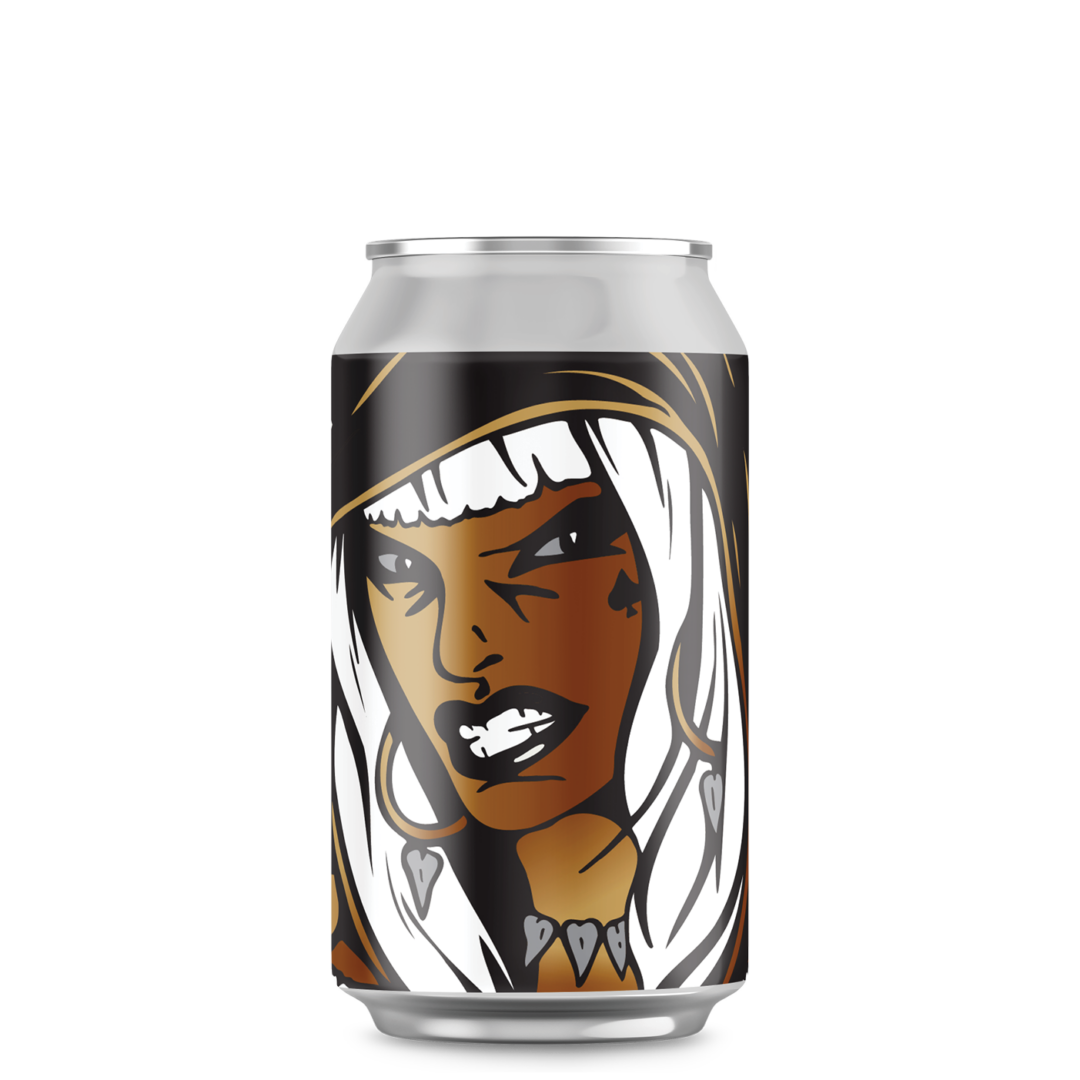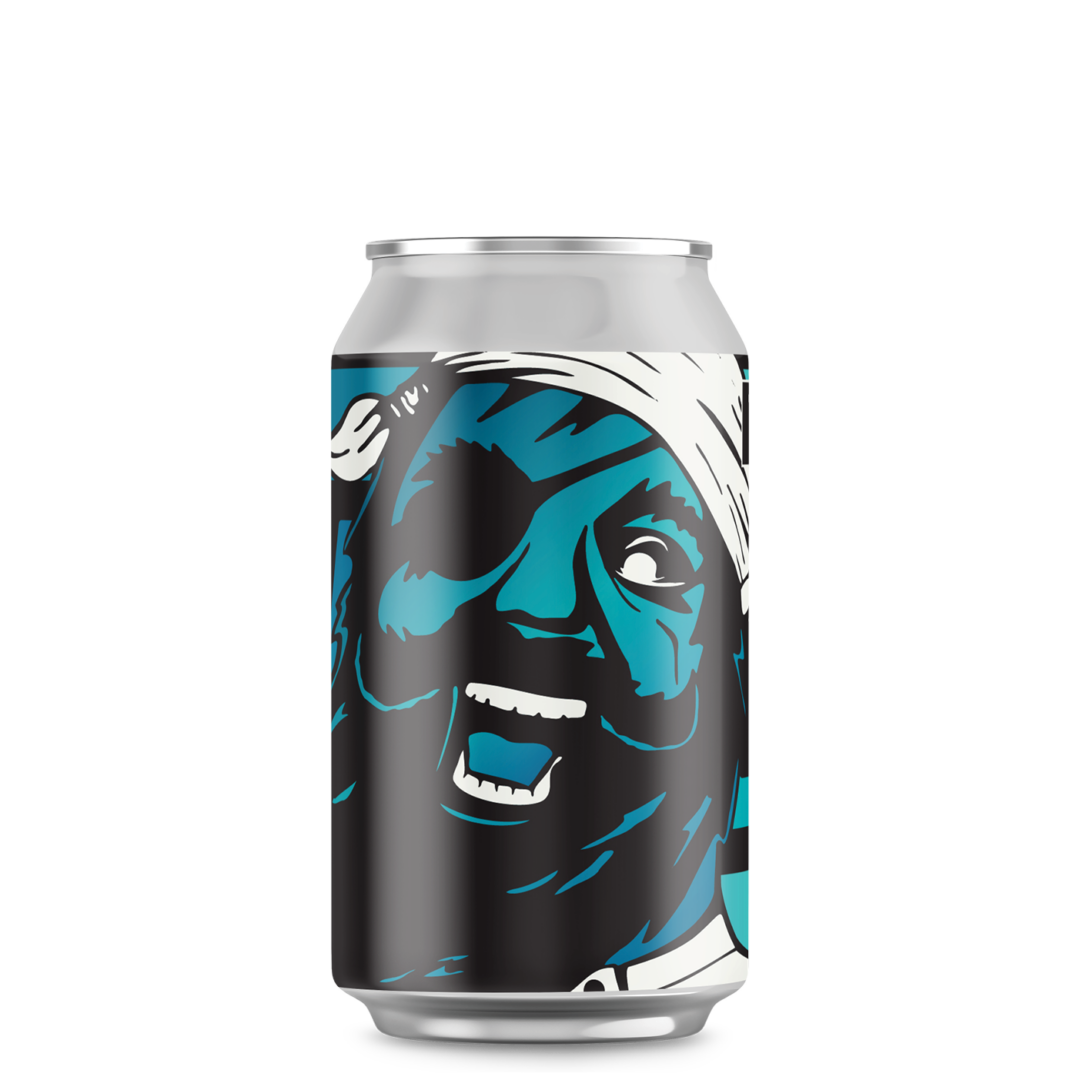 Foreign Legion – Tanya Tortuga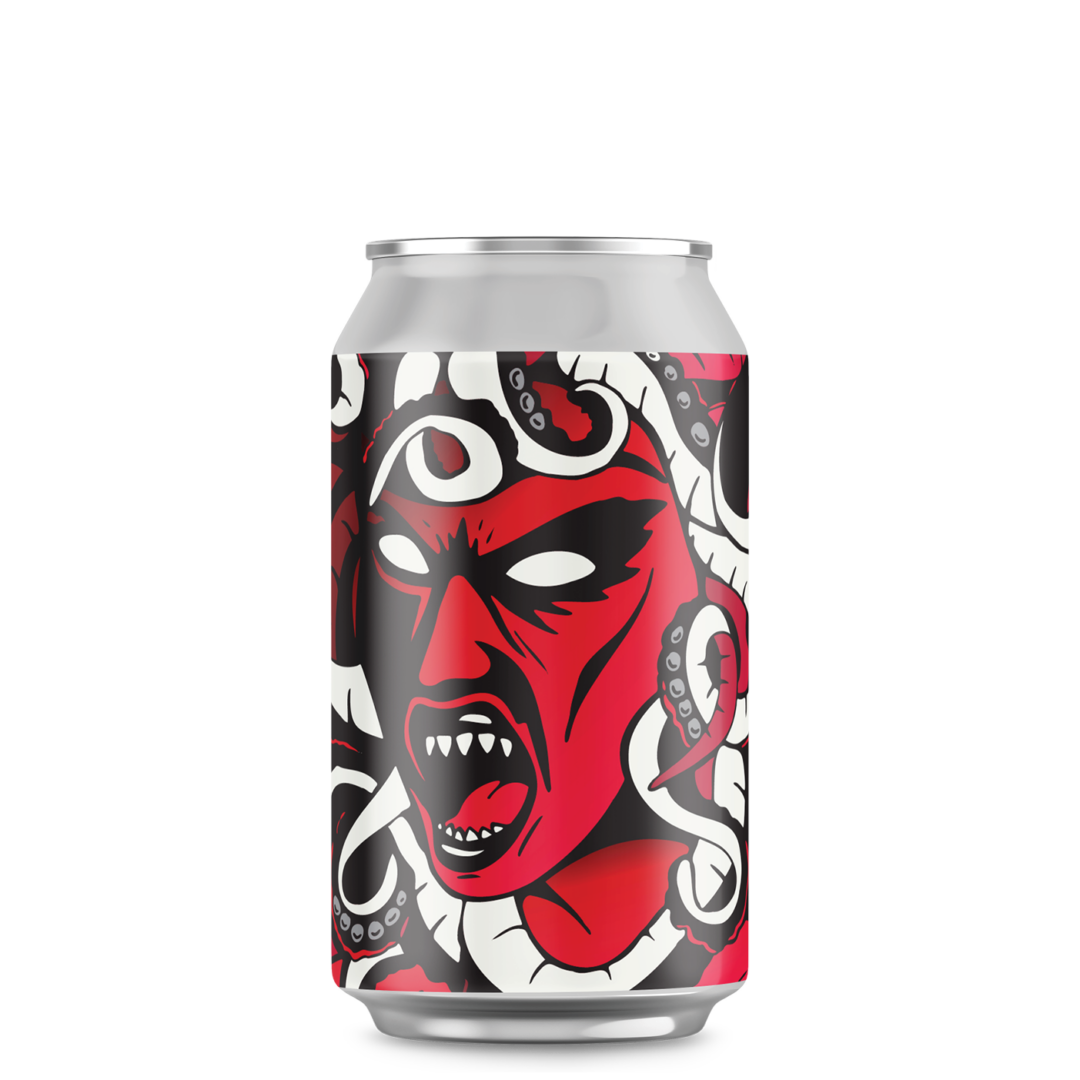 This mythical creature from the island of tortuga is as tempting as she is provocative. All we know about tanya is that she is extremely bewitching and fearless. She might just become your biggest obsession or your greatest fear.. Enjoy!
MALTS: barley, wheat
9,3%
Foreign Legion – John The Mighty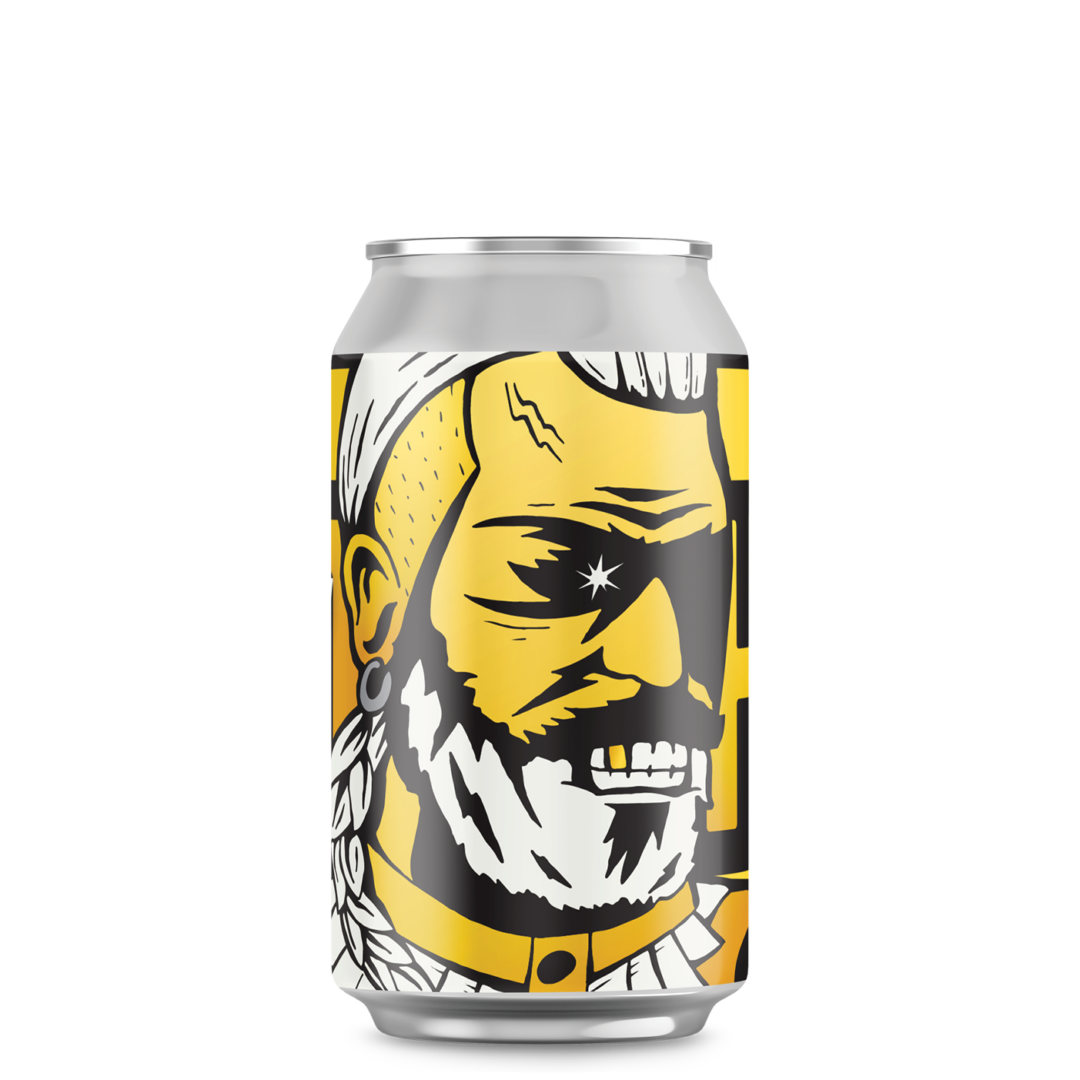 The Foreign Legion is mighty by nature, but only one of them can be called 'The' Mighty, and that one is John. What makes him so mighty, you ask? How about a ferocious combo of bourbon, rum and whiskey running through his veins? Enough to cut a man in half, to say the least..
MALTS: barley, wheat
11%
Foreign Legion – Gunner Blackboots
As a fearless trailblazer Gunner has taken out many of his enemies by striking where it hurts most: their heart. Making it as dark as his own. Once he's got his aim pointed at you there's little you can do to withstand this heavy-duty sharpshooter.
MALTS:  wheat
10,5%
Foreign Legion – Calypso Ace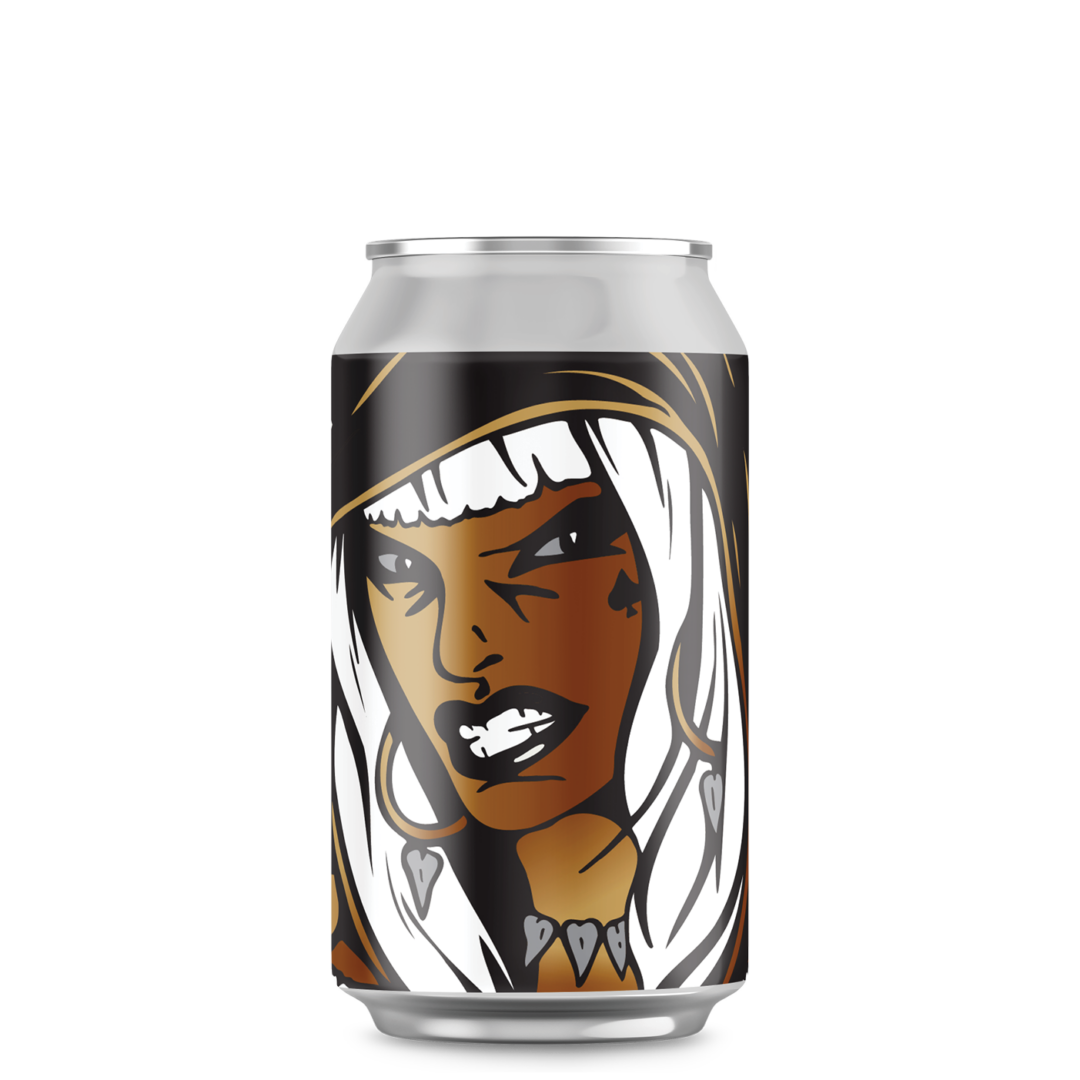 Many men tried to mess with Calypso and didn't live to tell the tale. This untamed legionnaire has a heart full of joy but hardly shows it. It's up to you to get to the bottom of this mysterious appearance. What will you find? What will you return? Will you return? Let's find out!
MALTS: barley
9,5%
Foreign Legion – Francis McScott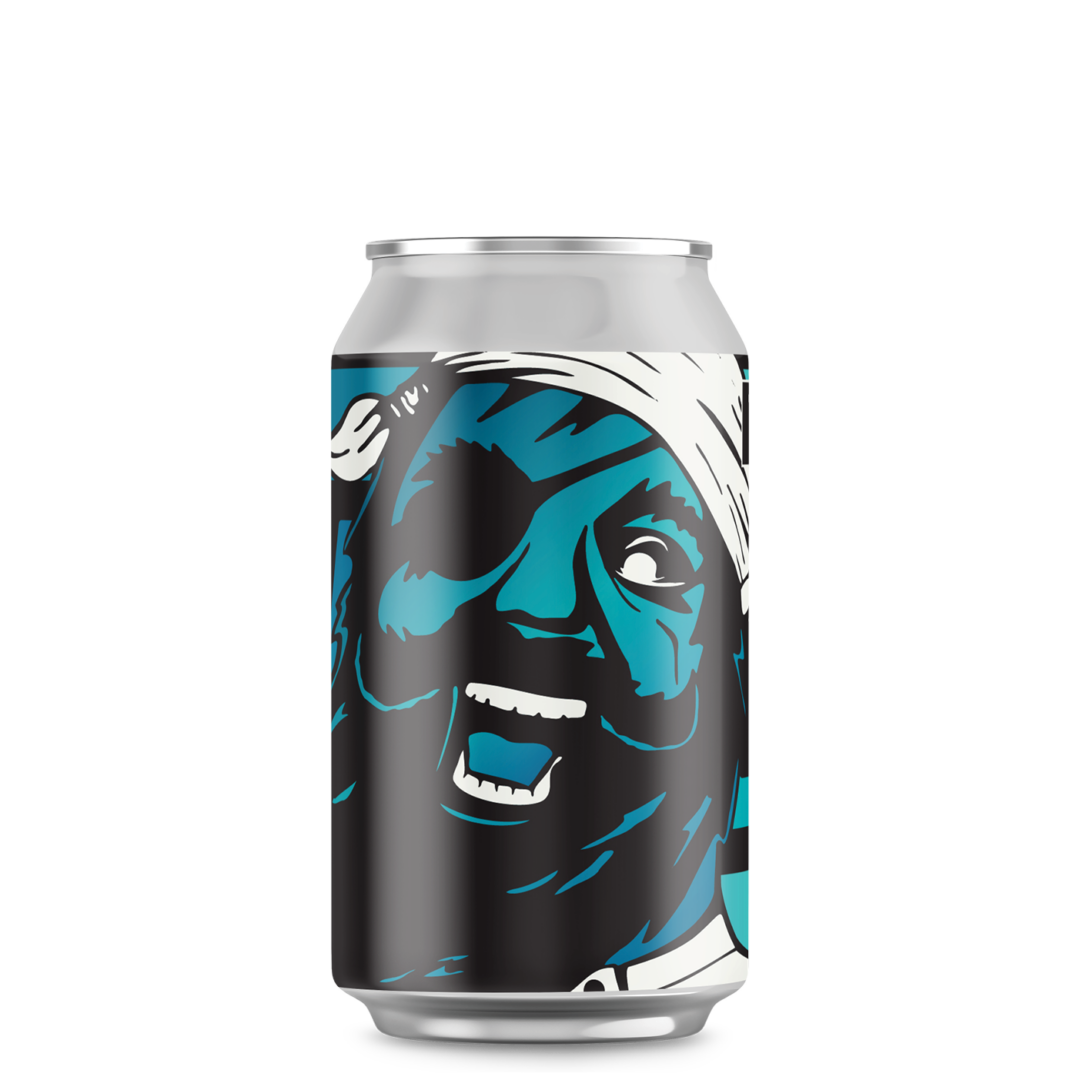 This schizophrenic Imperial Stout, aged on both Croftengea ánd Hennessy barrels, is fearless on the open seas and undefeated in battle for treasure and plunder. His unpredictable personality have made him infamous in Port Royal. Unfortunately, he more often struggles with the voices in his head, than he does with his enemies.
MALTS: barley, rye, wheat
10%
about
The Kompaan BATTLES ROYALE series is a never ending bout between the freshest and most exciting hops set in an epic 44 cl. arena. We release new ones with lightning speed so keep your guard up and you'll never miss one.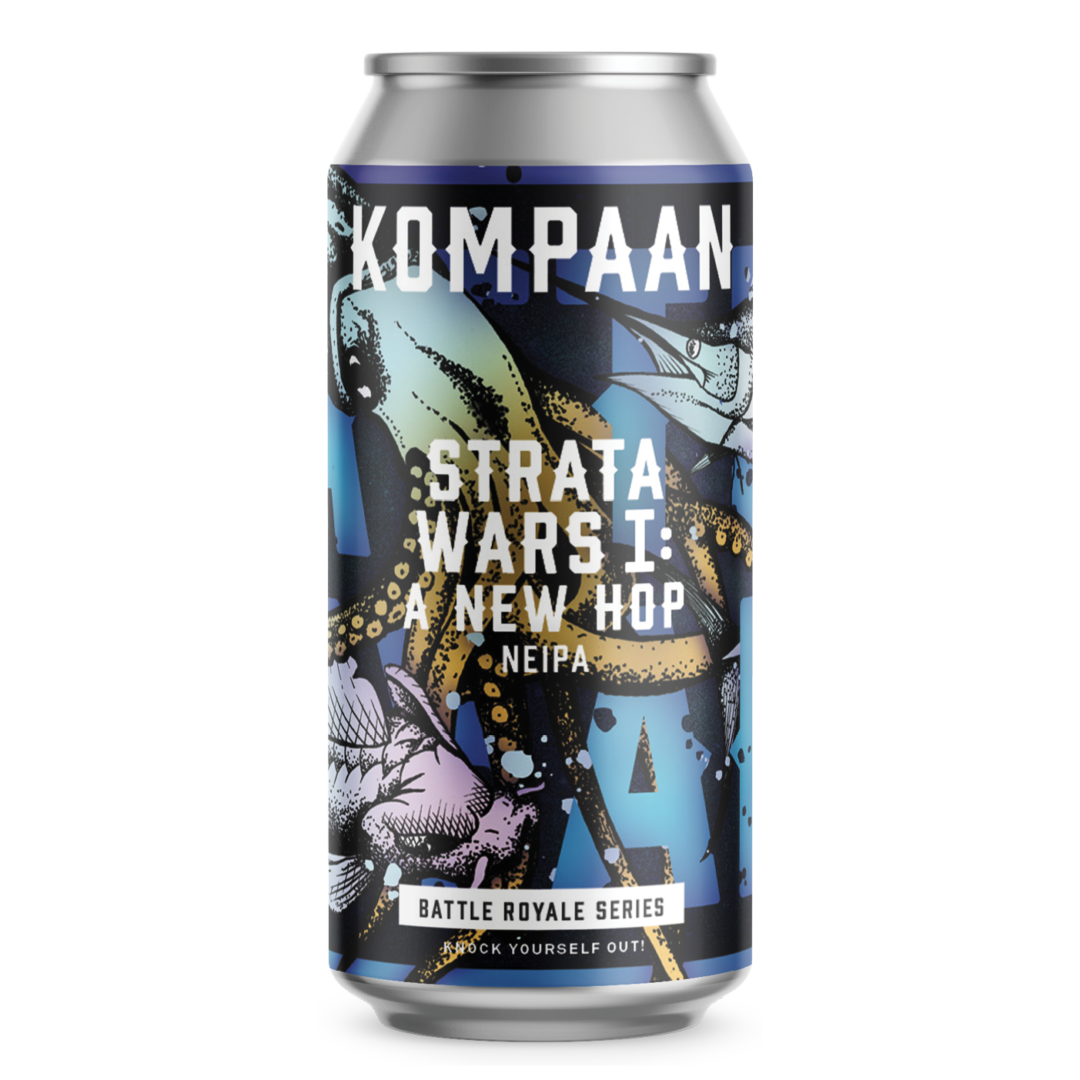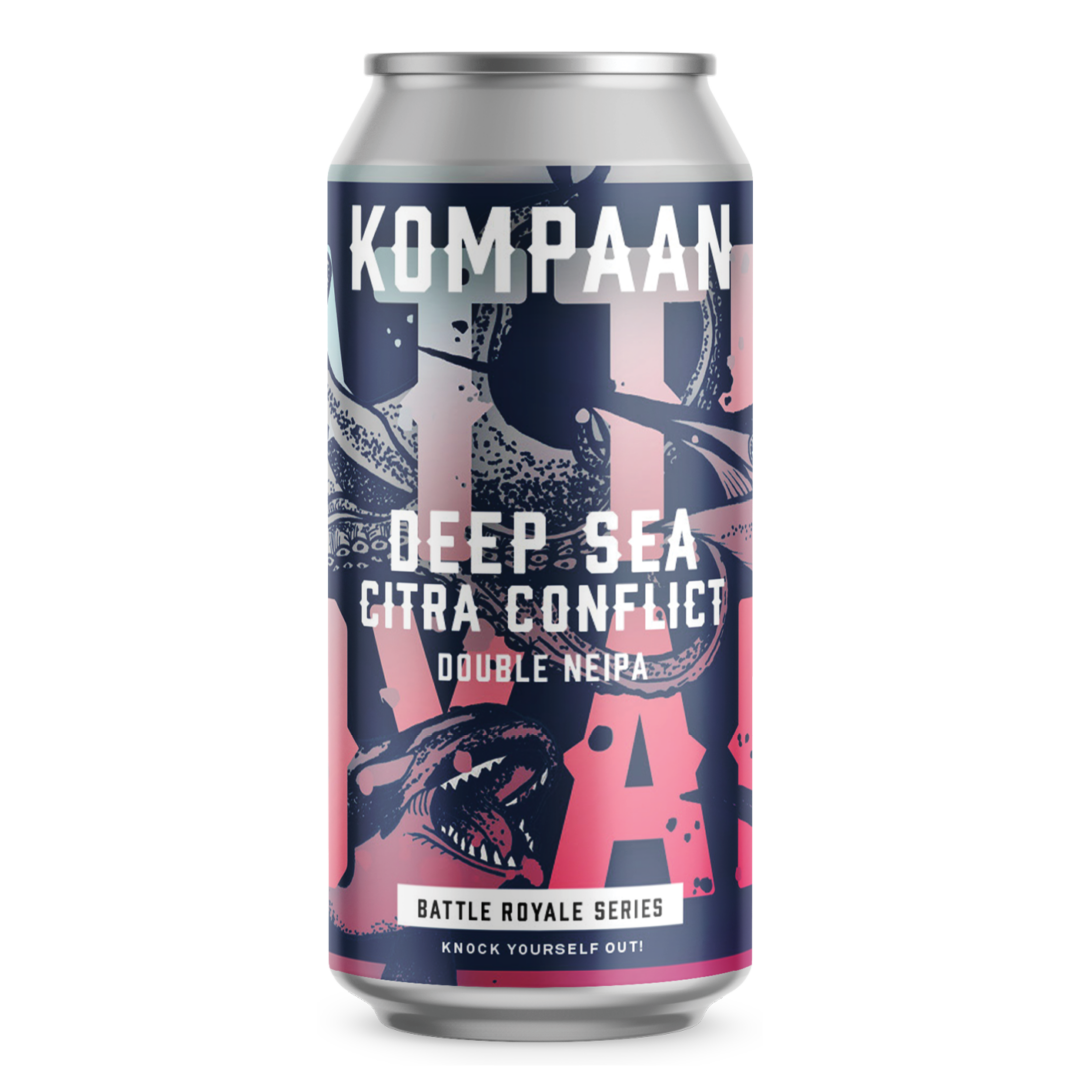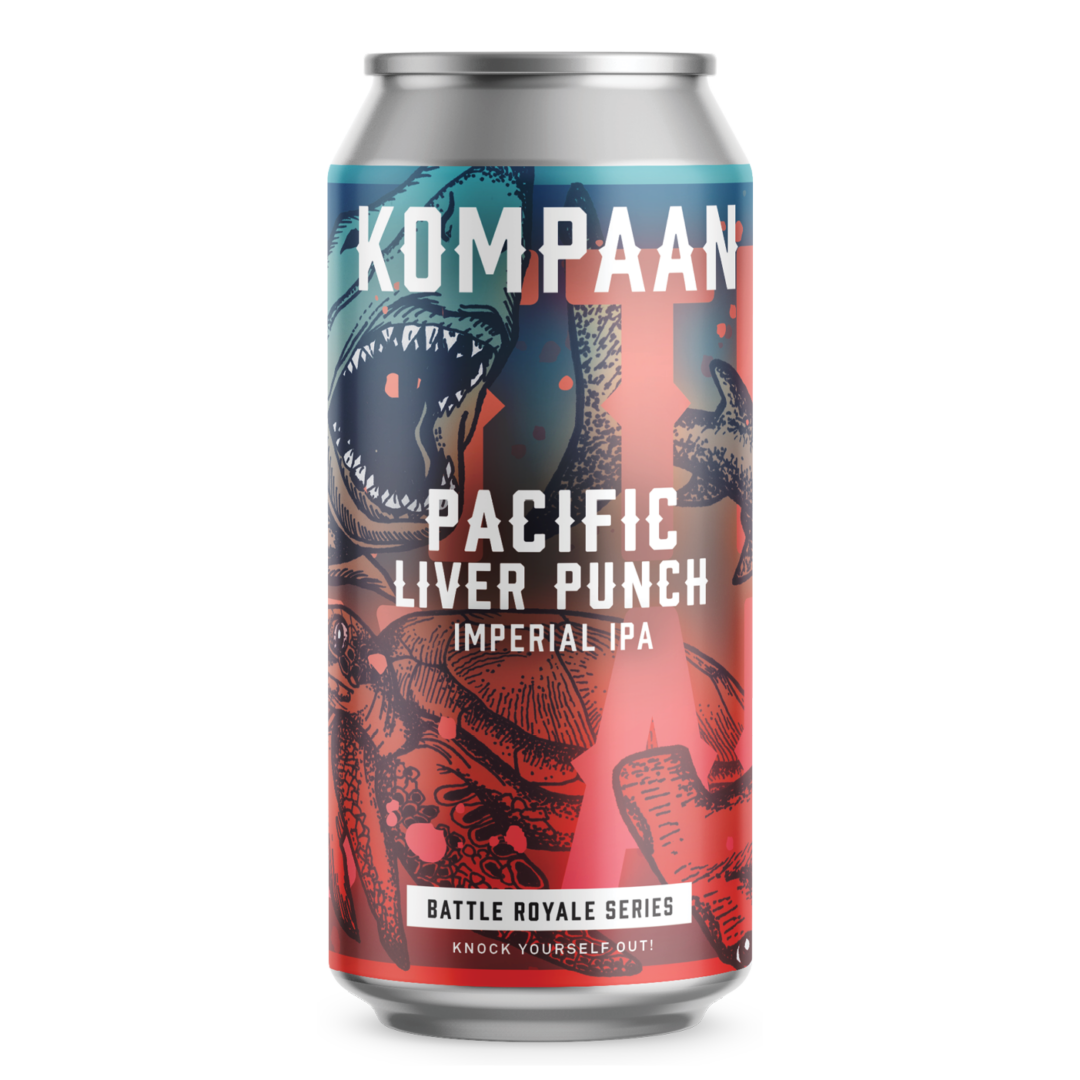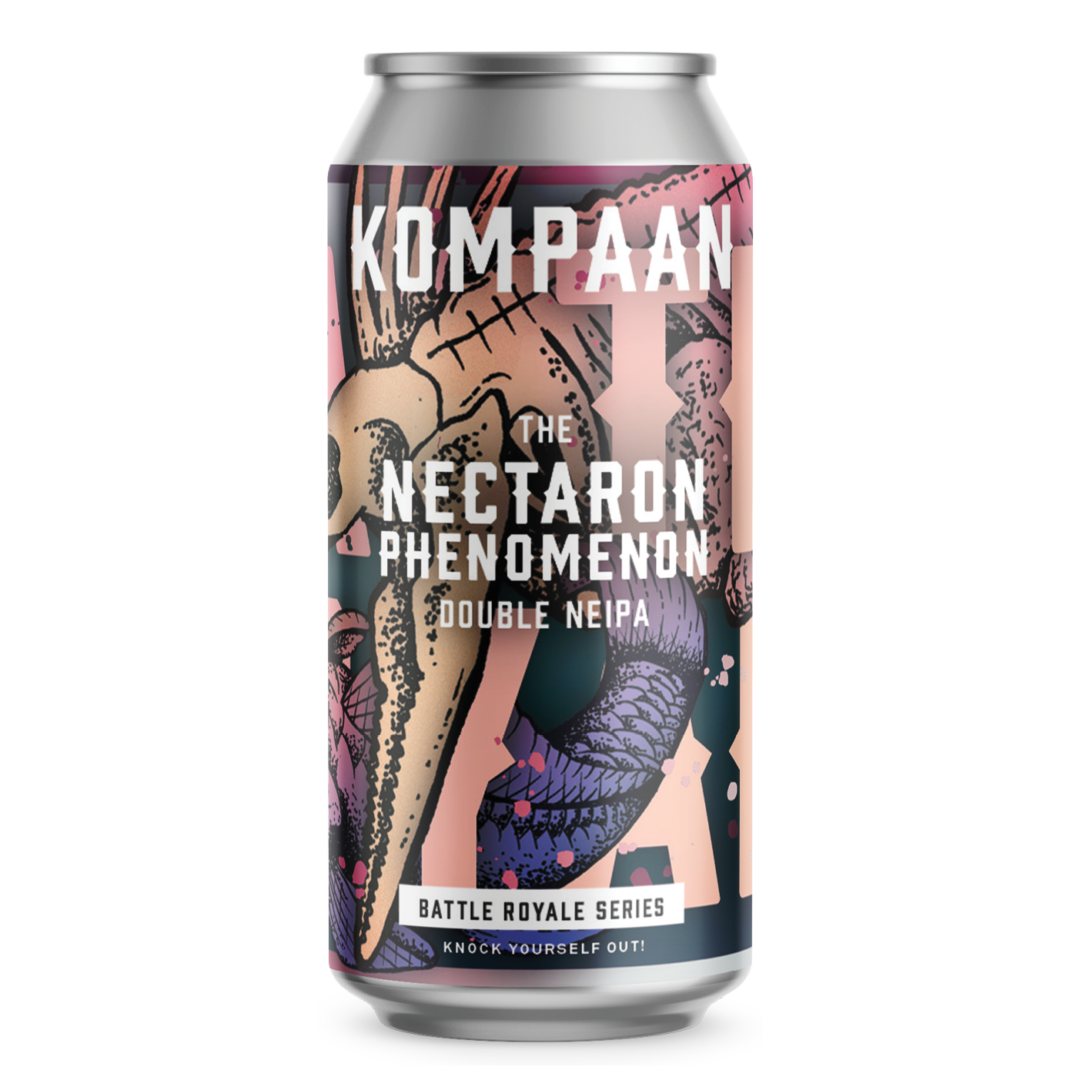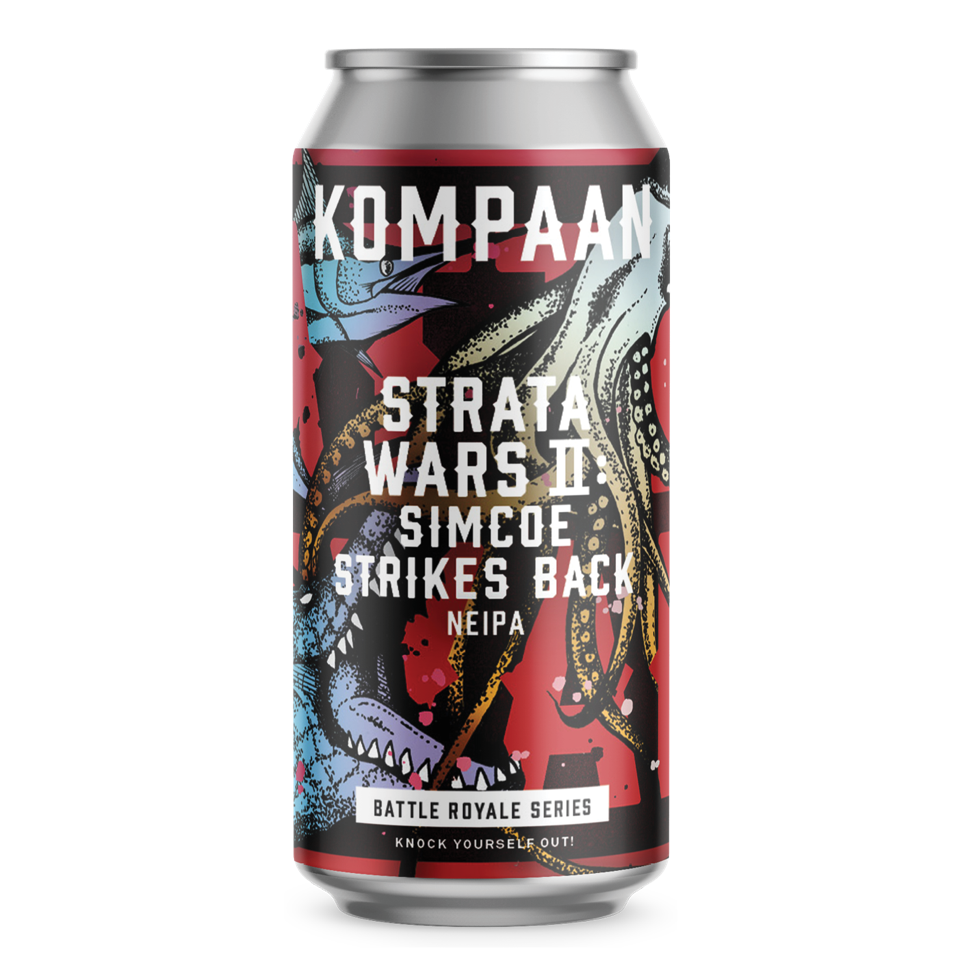 Battle Royale – Strata Wars I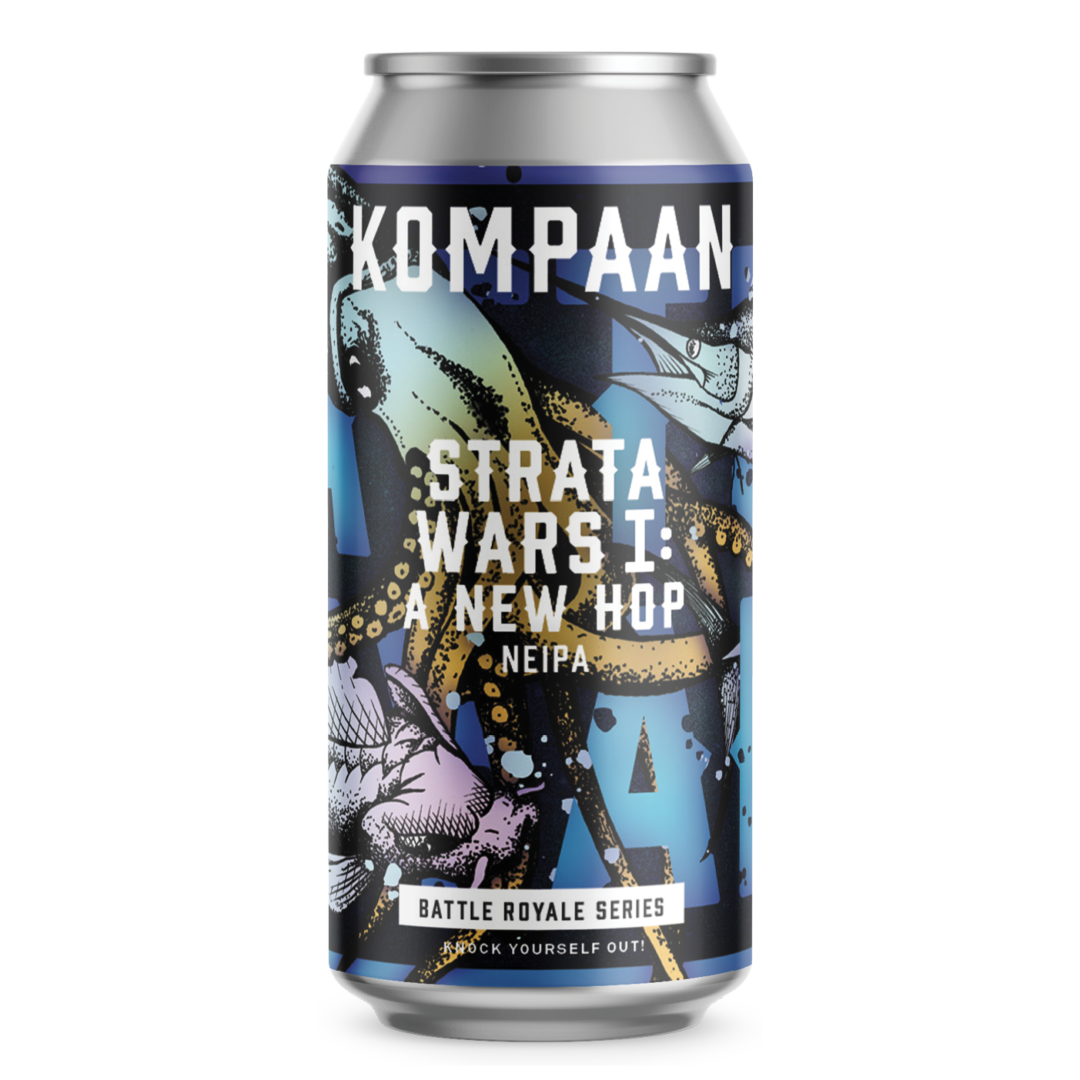 In a hopped-up universe far far away -but somehow very close to home- tropical flavors are battling for recognition in an all-out STRATA war. Cosmic crusaders MOSAIC and GALAXY, with their fruity characteristics, stand eye to eye with STRATA, our new hop on the block. With lots of power -dare we say; force?- this feisty NEIPA is your HOT(H) companion during a dark and cold winter. Knock yourselves out! Cheers.
HOPS: galaxy, mosaic, strata
MALTS: barley, oats, wheat
IBU: 20.3
EBC: 7.5
6.9%
Battle Royale – Deep Sea Citra Conflict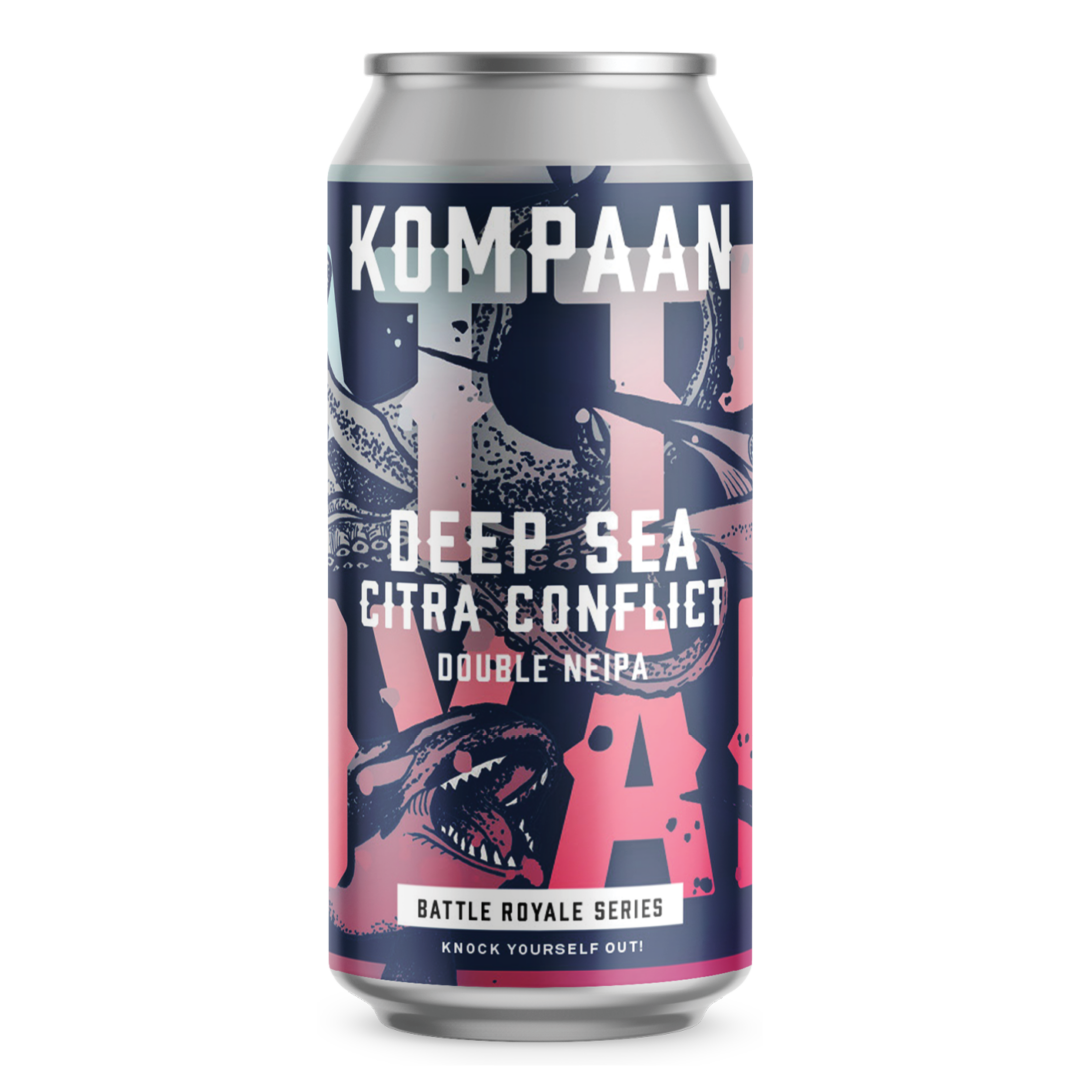 Some consider it the ruler of the hopped up NEIPA deep sea: CITRA, the hugely tropical magnificent hoppy creatures live: swordfish MOSAIC (a descendent of the bittersweet Simcoe, the giant crocodile)) and killer whale EKUANOT (a descendent of Equinox). When these NEIPA heavyweights encounter each other in their respective territories, it's going to be a battle with a beautiful, but bittersweet ending…
HOPS: eukanot, spectrum citra, spectrum mosaic
MALTS: barley, oats, wheat
IBU: 30
EBC: 8
8%
Battle Royale – Pacific Liver Punch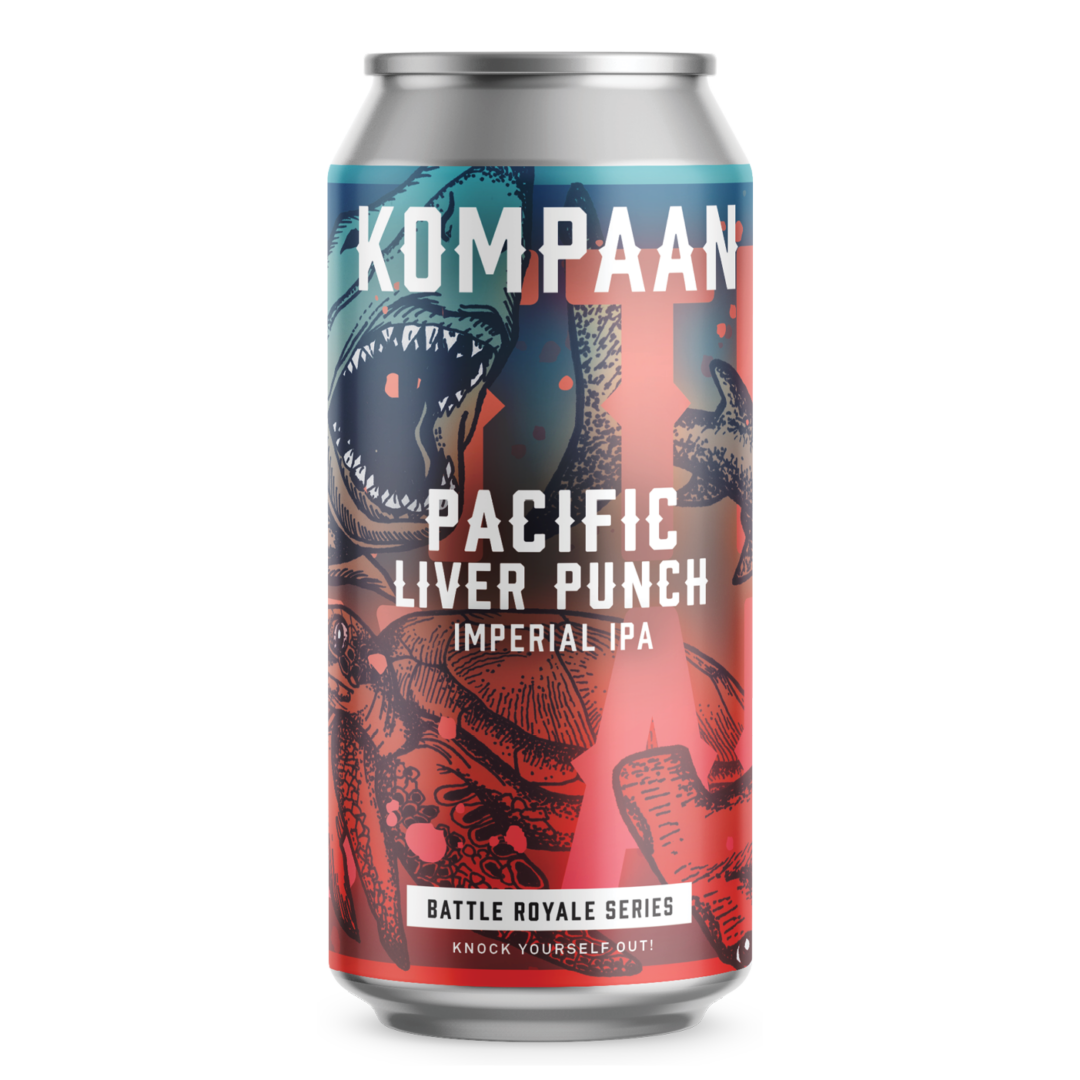 TALUS is a relatively new hop variety roaming the Pacific West Coast. It's not often spotted in NEIPA-infested waters. Nevertheless, it has some fascinating aromas which are kept intact during the boil. But this is NEIPA territory! And when TALUS runs into hopped-up classics like CASCADE and AMARILLO this battle is packed with some serious Pacific Liver Punches, clocking in at 9.0%
HOPS: amarillo, cascade, talus
IBU: 19
EBC: 11.5
9%
Battle Royale – Nectaron Phenomenon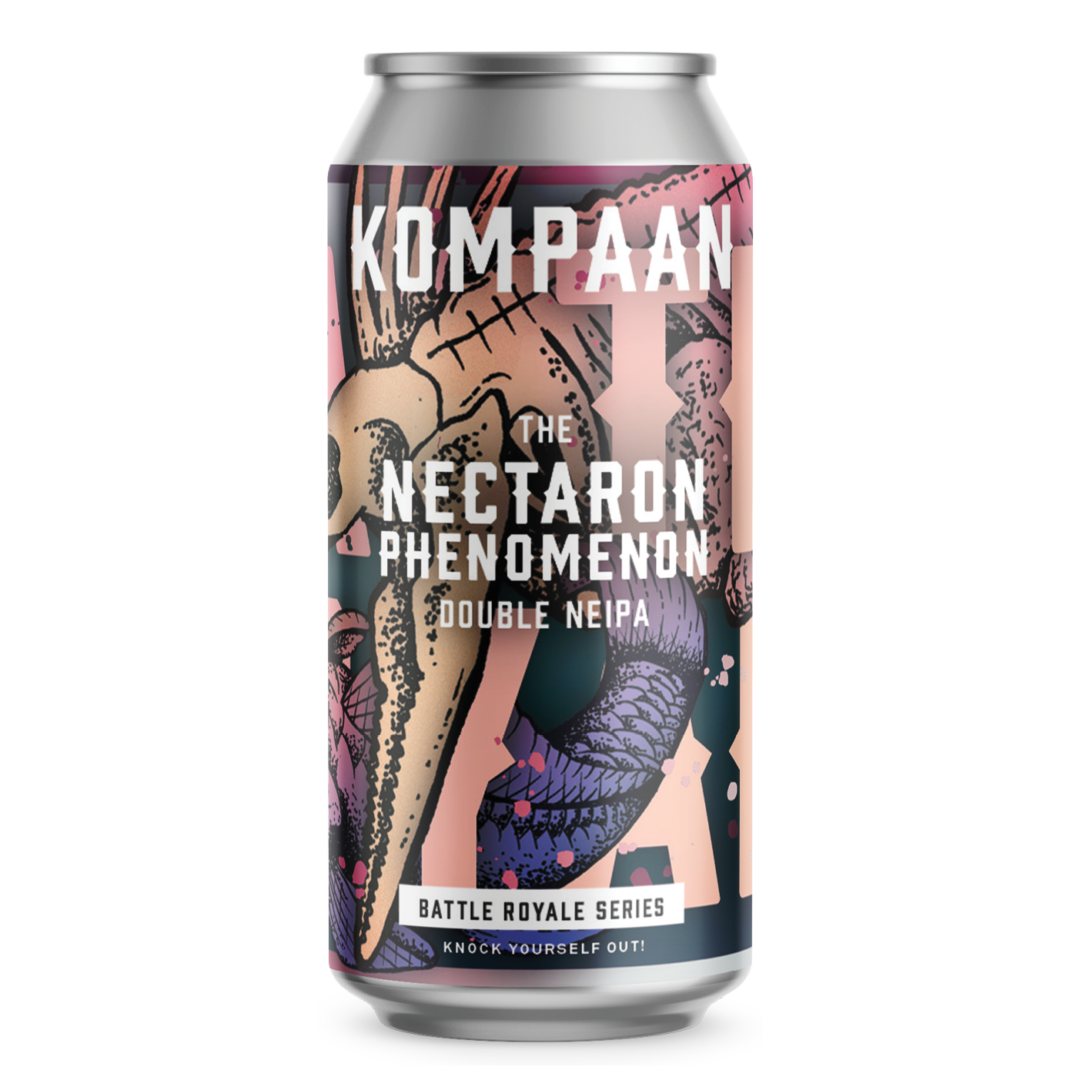 Legend has it there's a rare fruity and spicy hop variety out in the Na E infested waters around New Zealand. The locals call this ancient creature NECTARON, but apart from a few unconfirmed neighborhood rumors no one has seen this beast for decades. Until now, because our brewers went on a hopped-up expedition and managed to get their hands on it! We paired it with our old classic, GALAXY -to create a mega fruity battle, chucked to the brim with tropical goodness.
HOPS: galaxy, nectaron, nectaron (DH)
IBU: 12.8
EBC: 10.4
8.6%
Battle Royale – Strata Wars II: Simcoe Strikes Back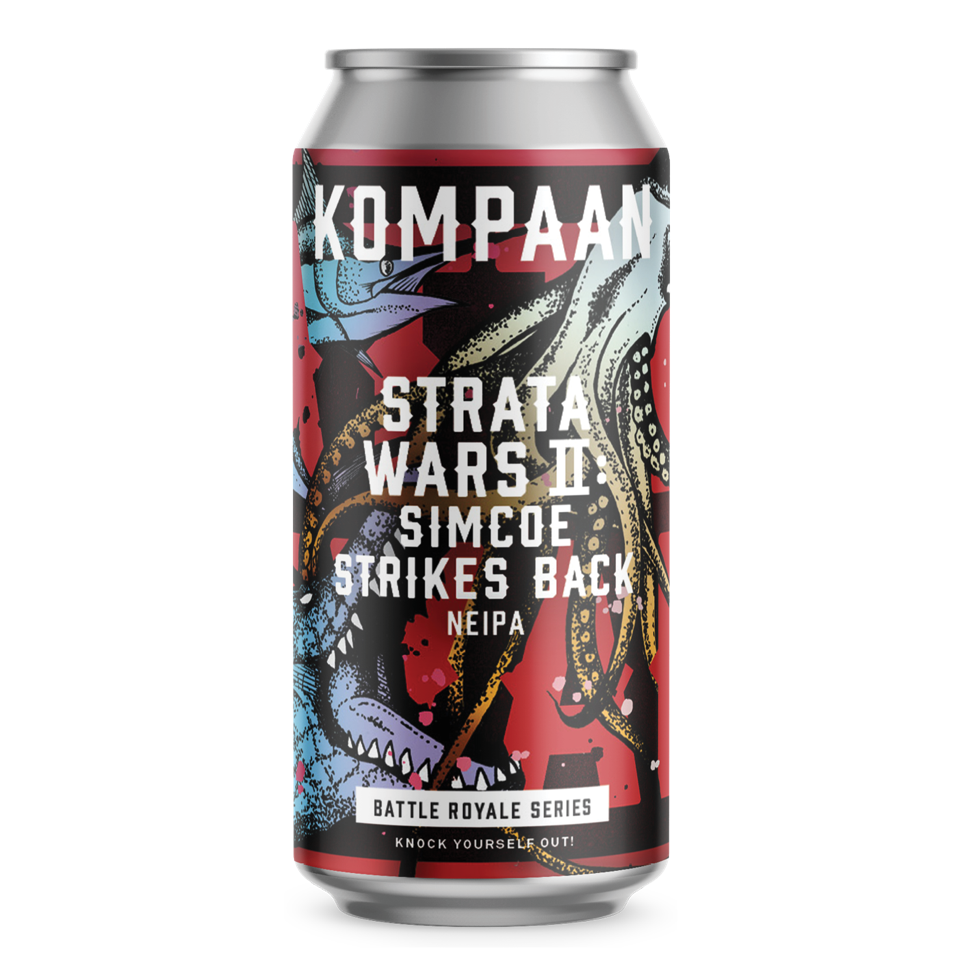 In a hopped-up universe far far away -but somehow very close to home- tropical hops are battling for recognition in a second all
out STRATA war. The future was looking bright for NEIPA lovers in the aftermath of our first STRATA WAR, featuring STRATA and MOSAIC, but there's one hop variety who was left a little disgruntled: SIMCOE. This neipa veteran is determined to make his voice heard and leave an even more tropical mark on this hoppy universe. Cheers!
HOPS: Simcoe, Mosaic, Strata
IBU: 12.8
EBC: 10.4
5,7%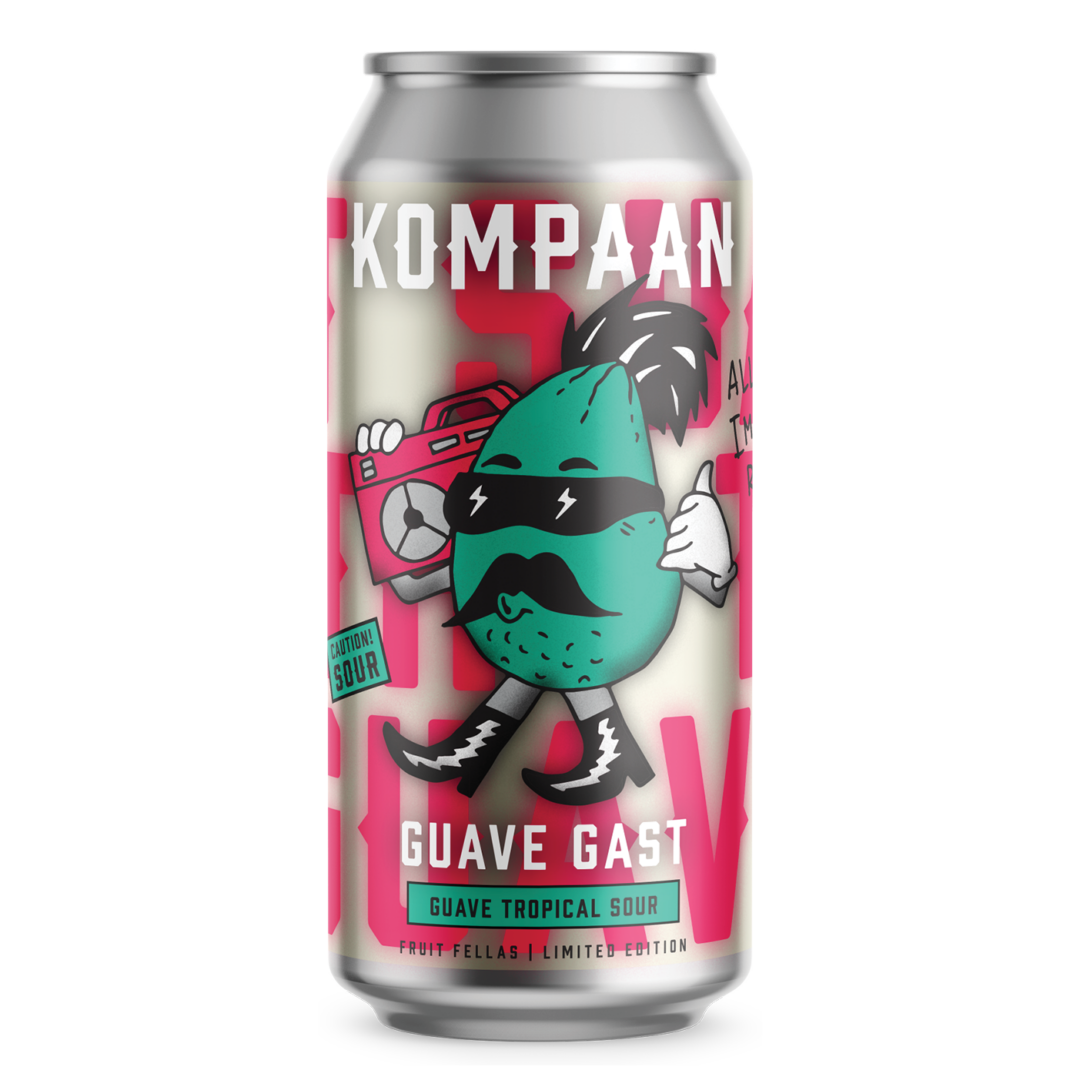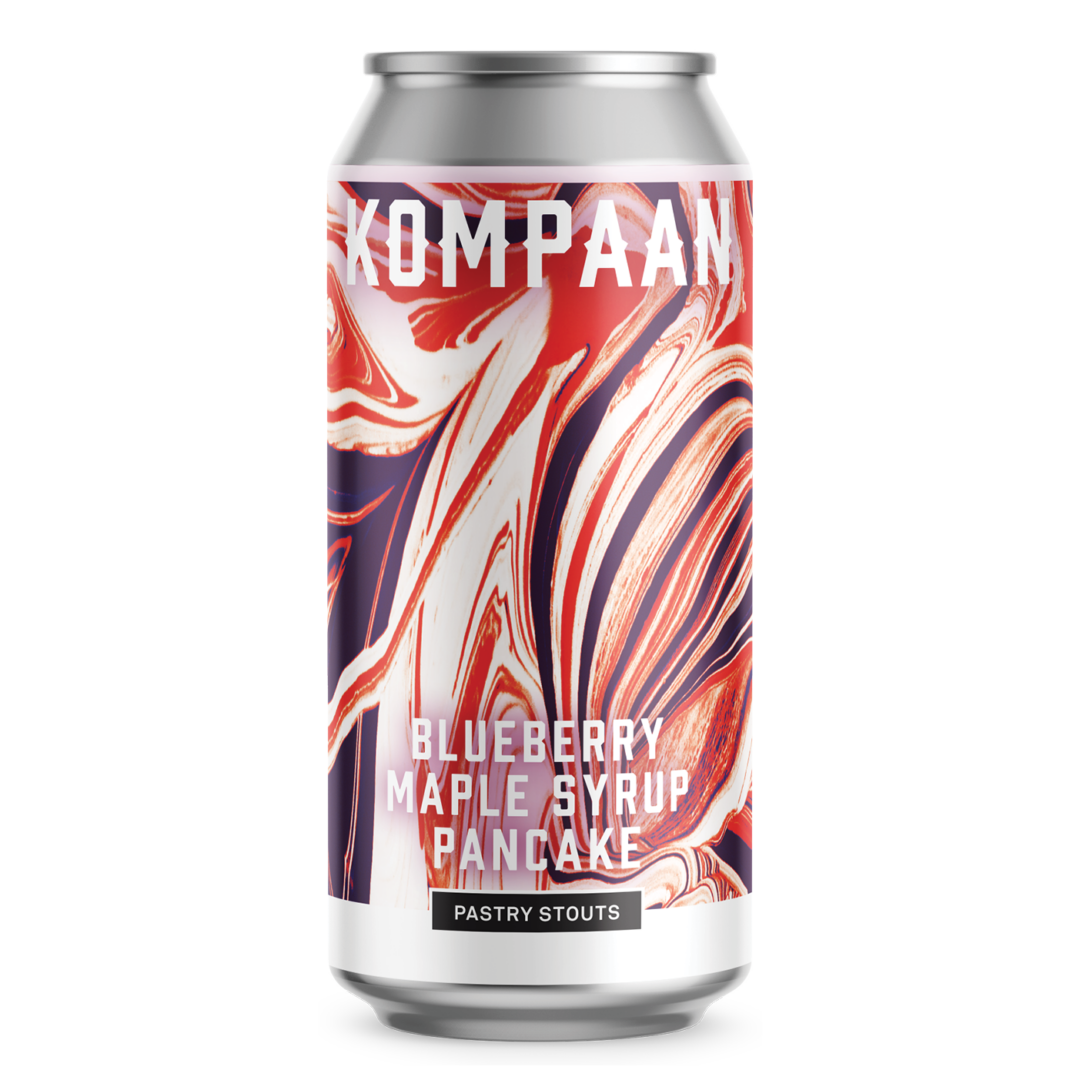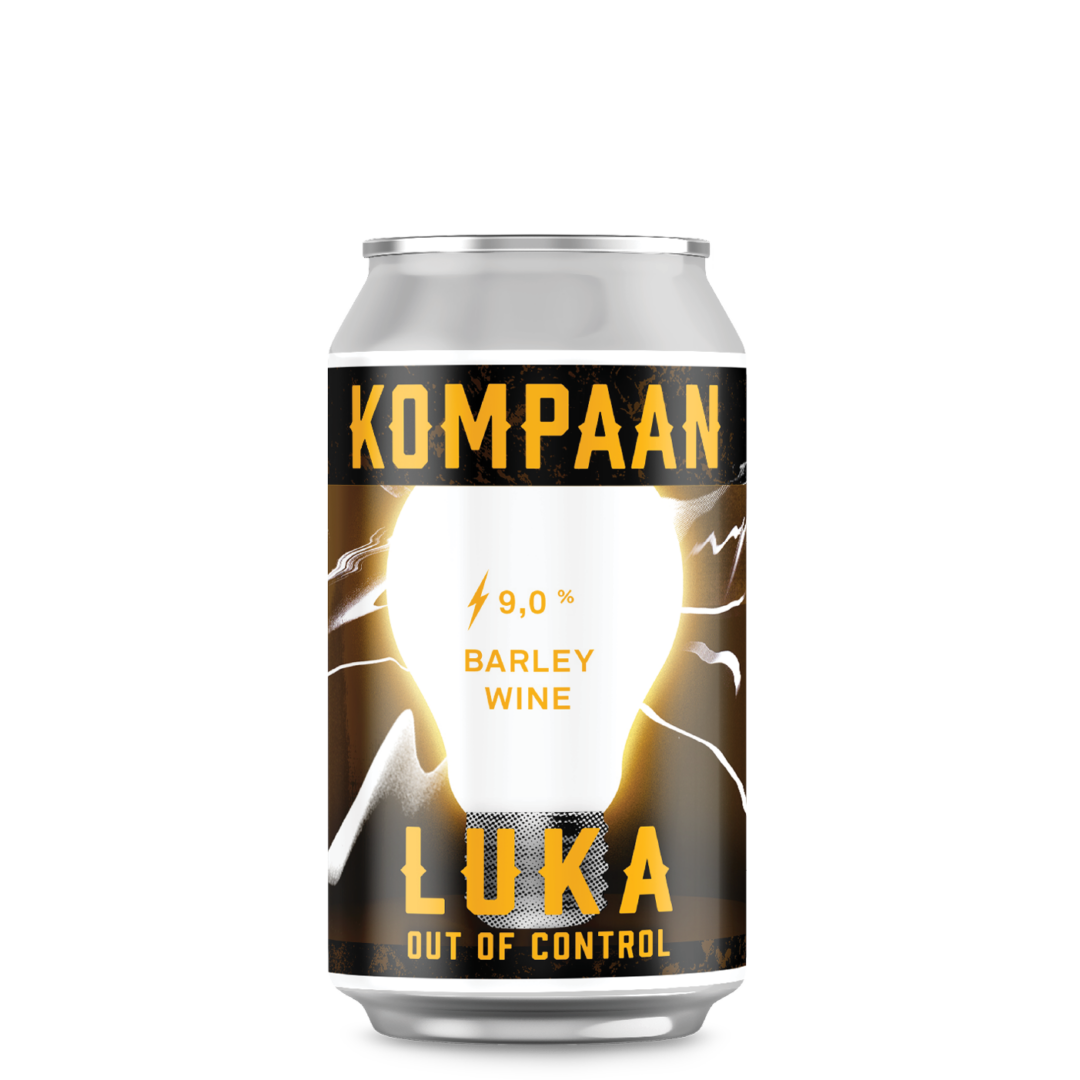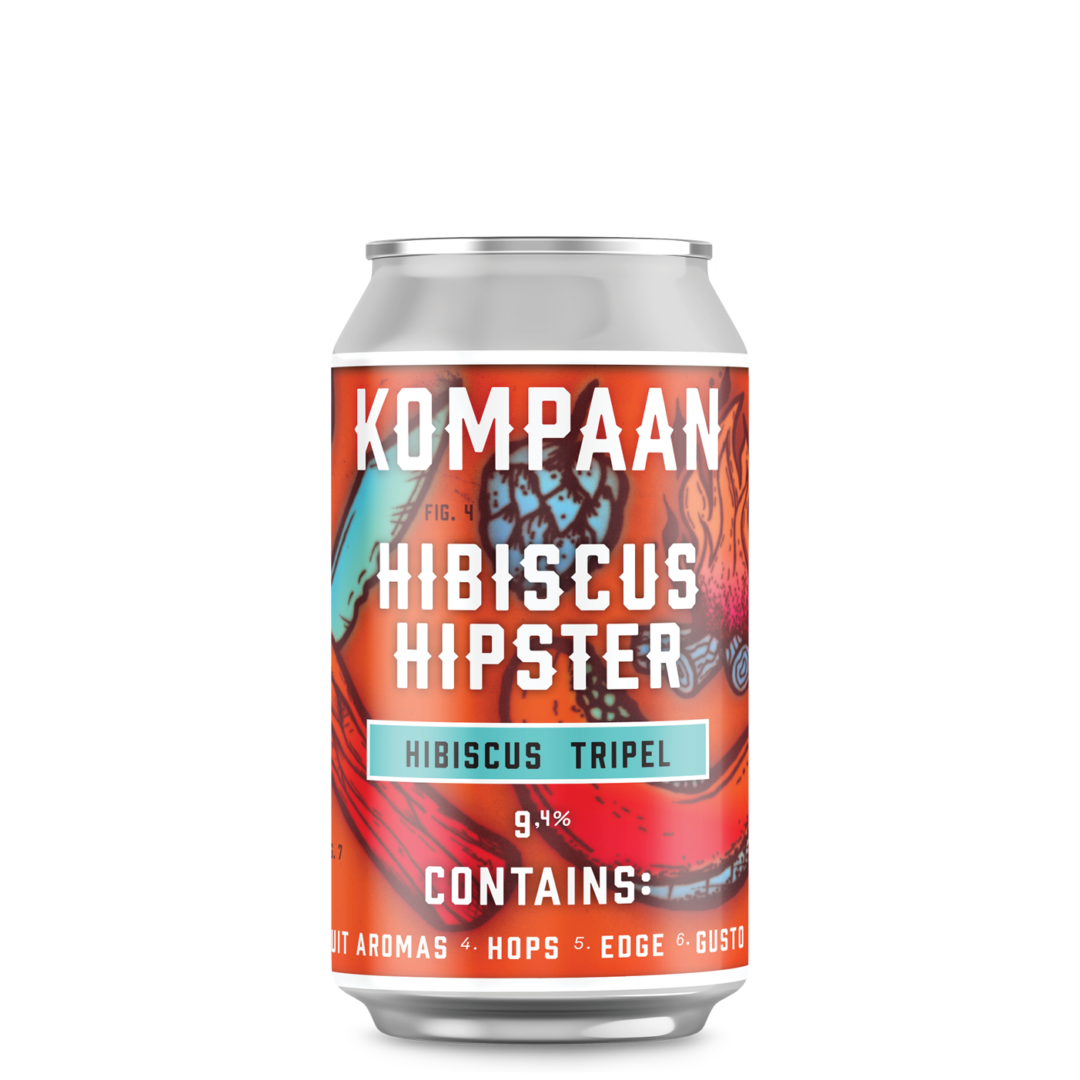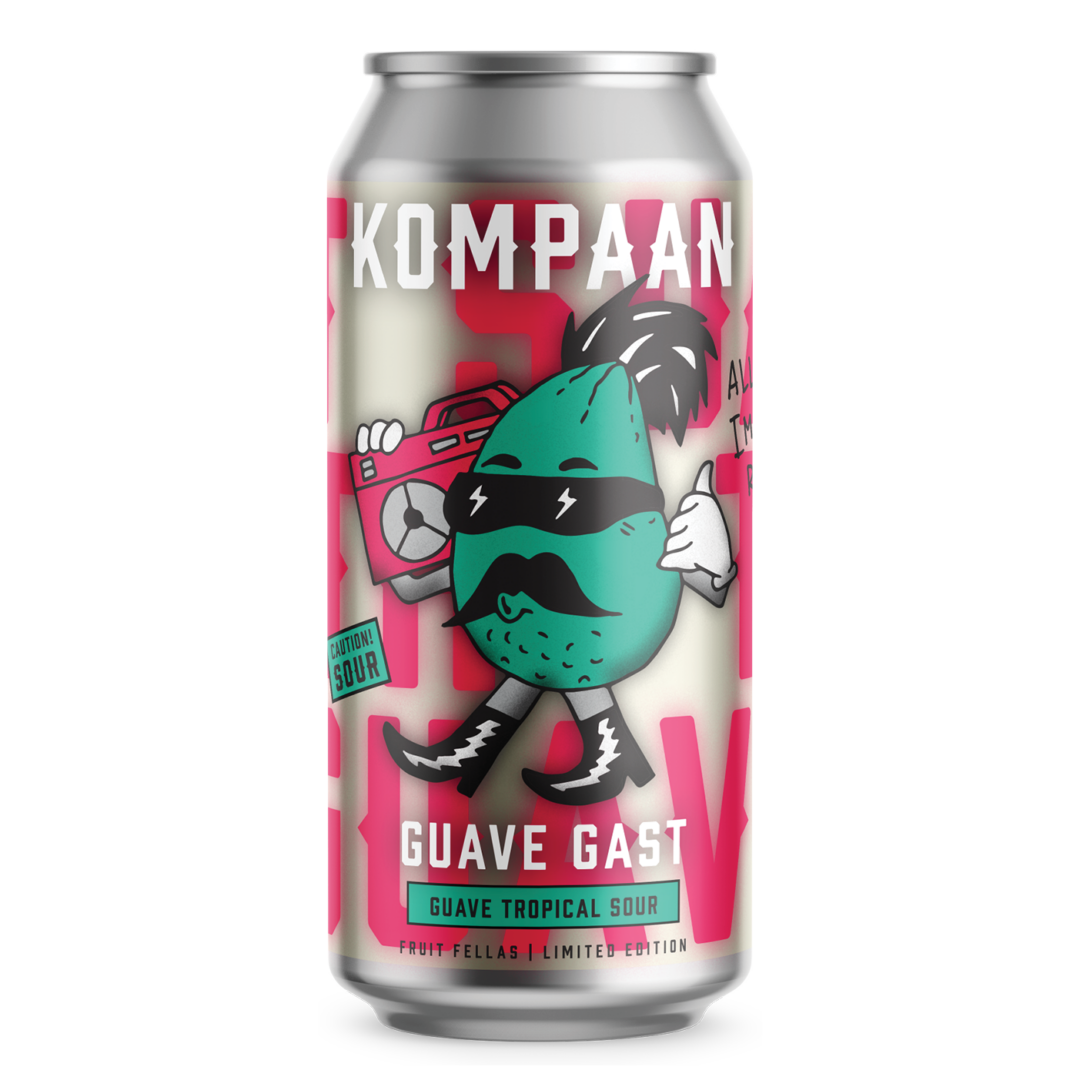 They're back! the "Suave" GUAVE GAST and his trushworthy -is she?- companion, RAGING RASPBERRY, "Total Tropical Carnage". Two not-to-be-trifled with tropical summer sours. Your BFF's on the beach, terrace, garden, barbecue.. basically anywhere you can think of you're going to spent your time this summer.
MALTS: barley, oats
IBU: 8.8
EBC: 10.5
5.5%
Blueberry Maple Syrup Pancake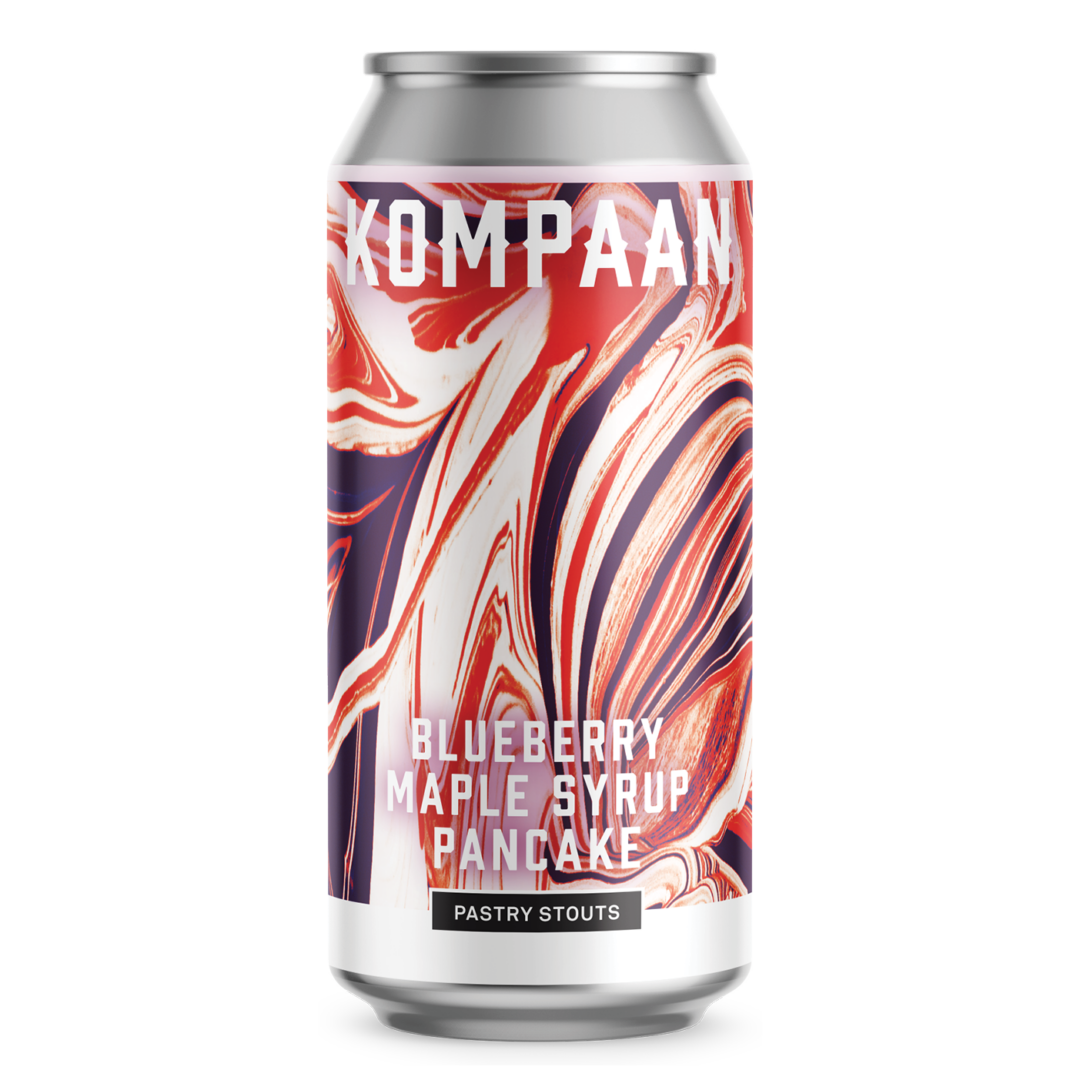 A rich Imperial Pastry Stout reminiscent of an American maple pancake overloaded with blueberries and maple syrup. "Comfort food" never tasted this good.
HOPS: columbus, fuggles
MALTS: barley, oats
IBU: 34.2
EBC: 77.4
11%
Cappuccino, latte macchiato, Americano, flat white… these are all great instruments to get you through your Monday morning.
However, together with 'Capriole Coffee' we also serve beer lovers a true coffee stout. This thick, pitch- black beer is reminiscent of a lovely cup of joe. A nice addition is that caffeine dissolves seamlessly with water and alcohol, so this beer will keep you awake through the darkest days of the year.(Or a great start to a drizzly Monday morning)
HOPS: columbus
MALTS: barley, oats
IBU: 34.1
EBC: 110
10%
Could you turn up the temperature please, winter is coming! Or would it be better to brew a heart-warming Baltic Porter of 8,1%? It's a perfect antidote for cold temperatures, and it..
IBU: 24
EBC: 65
8.1%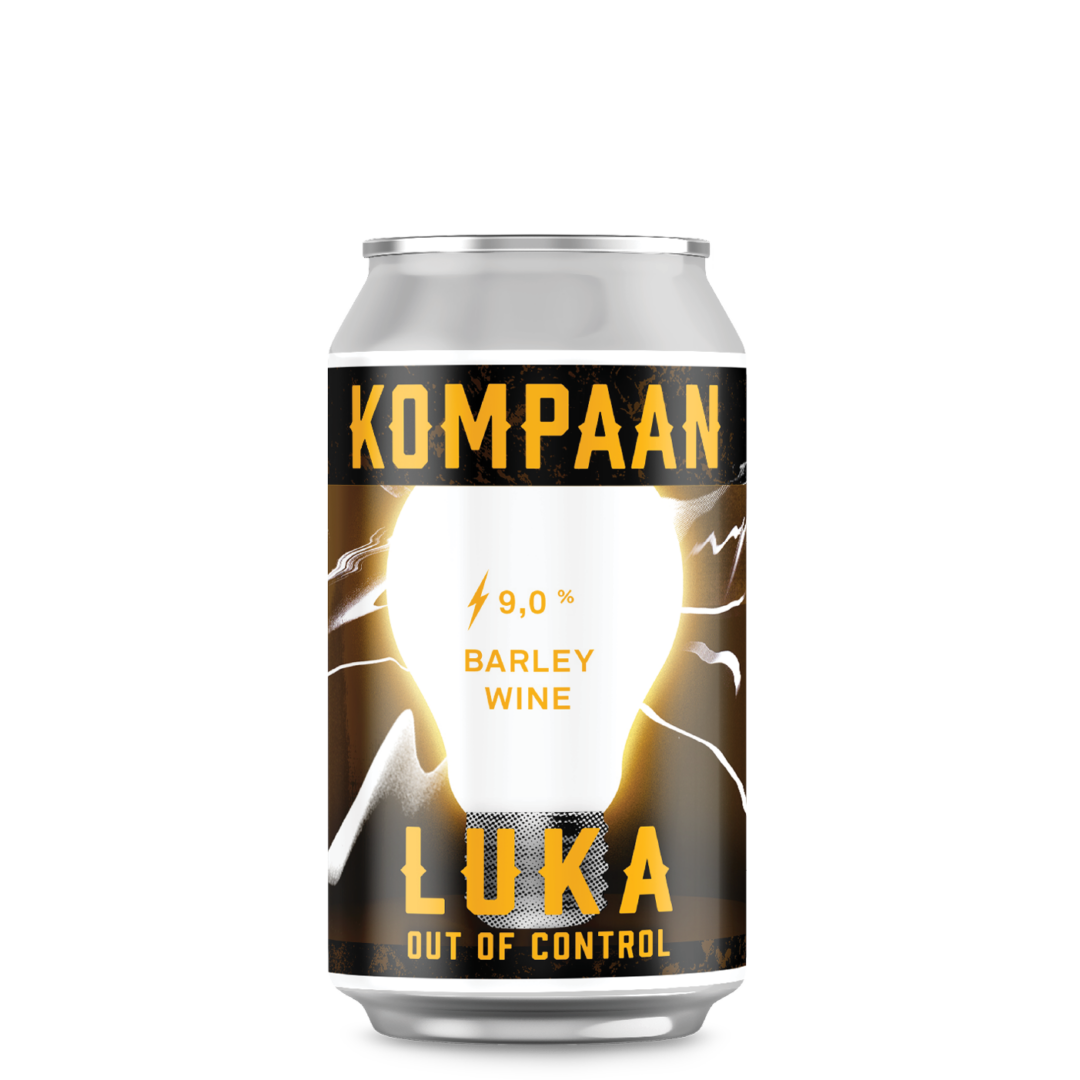 An English Barley wine with a relatively low alcohol percentage compared to other BWs, but kept the style. Cranberries added to the boil, giving it acidity and a deep purple color. Brewed as a collab for Beer Geeks Beat ALS, with Brouwerij de Molen, Crooked Spider, Brouwerij Voorschoten, Duits&Lauret, Eeuwig Zonde and KraftBier.
MALTS: barley, wheat
IBU: 35
5.4%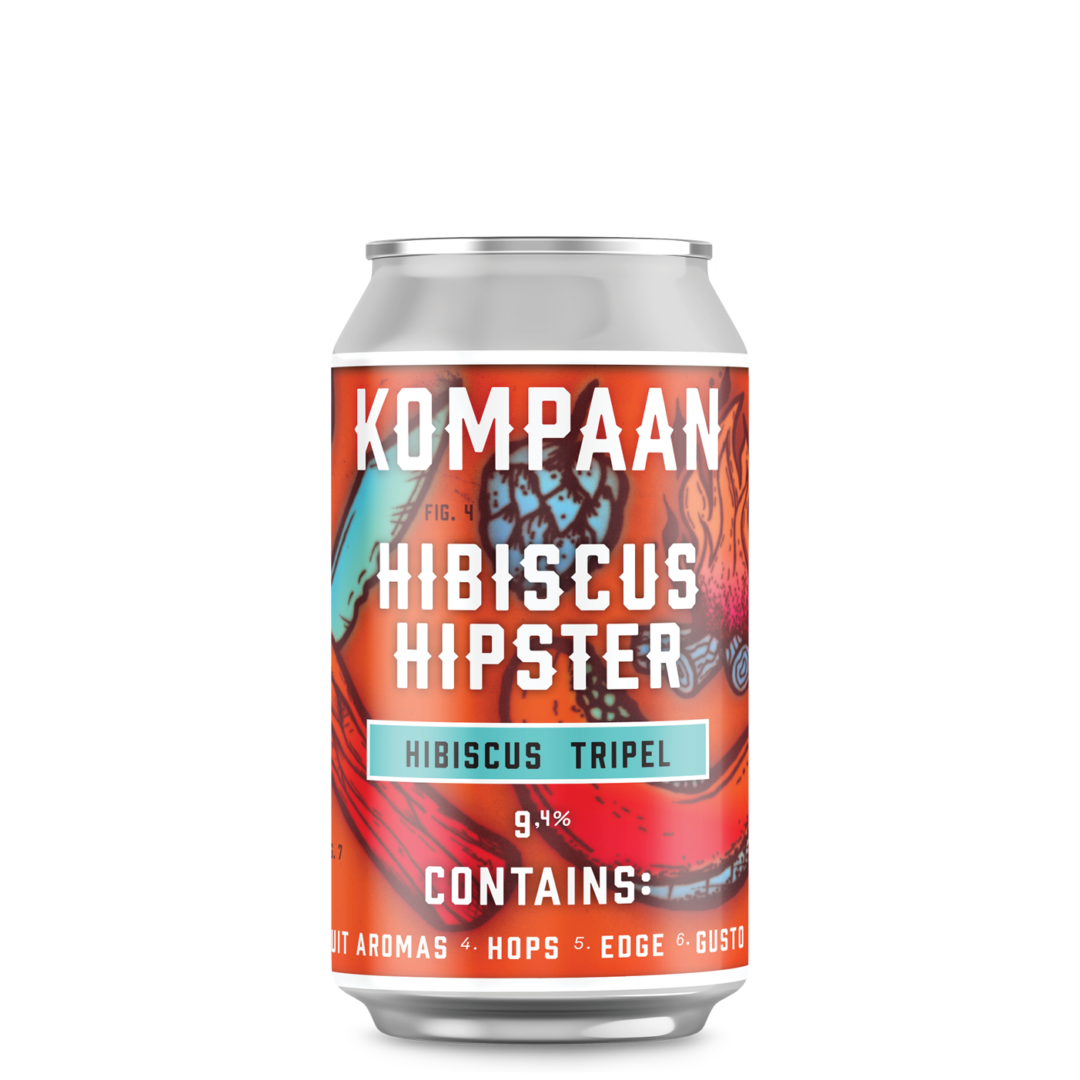 A spicy tripel to warm your heart.
Contains:
1. Hibiscus
2. Warmth
3. No Papaya
4. Hops
5. Edge
6. Still no Papaya
7. Spices
8. More Hibiscus
HOPS: mosaïc, perle
MALTS: barley, wheat
IBU: 29.3
EBC: 13.9
9.4%